Associate Corporate Counsel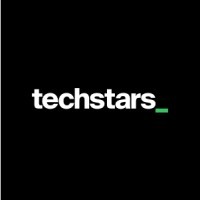 Techstars
Legal
Boulder, CO, USA
Posted on Saturday, November 18, 2023
Location: Colorado - hybrid
Associate Corporate Counsel
Techstars is seeking an enthusiastic, solution-driven, and skilled Associate Corporate Counsel to be part of the in- house legal team and help lead due diligence on target investment opportunities across our global accelerator programs. This is a role within the securities legal group that includes working closely with senior team leaders, including the senior leadership team, and other business units within Techstars.
Duties and Responsibilities:
Conduct due diligence on companies selected to participate in a Techstars accelerator program.
Draft and negotiate investment agreements and initiate funding transactions for participants in Techstars accelerator programs.
Act as a business partner for the entire organization on investment contract questions and negotiations, but especially the Accelerator Investment Team.
Counsel founders on a variety of business law issues, with an emphasis on venture capital transactions and/or private equity financings, corporate formation and reorganization, and day-to-day governance matters.
Work closely with the accelerator investment team, legal, and finance departments to execute on a variety of
critical tasks.
Lead and implement scaling efforts for accelerator onboarding that align with broader business goals.
Train and oversee work performed by paralegals, alternative service providers, and outside counsel.
Be a key contributor as part of a small, dedicated, productive, high quality, and high-energy legal team.
Qualifications:
Candidates must be currently licensed in Colorado or licensed in another state with a UBE score that qualifies in Colorado for comity, be eligible to waive in, or be willing to sit for an upcoming bar exam (open to relocation candidates that meet these requirements).
2-3 years career experience in venture capital, private equity, finance, banking, and start-ups.
Law firm experience preferred.
Proven academic success.
Clear oral and written communication skills.
Prior transactional experience with early-stage companies, corporate formation, convertible debt, preferred equity issuances and related financing tools.
Familiarity with Salesforce, Conga, Dropbox Sign, Slack, Zoom, G-Suite & Airtable.
Strong alignment with Techstars values which includes: "Think & Act Like An Owner," "Strive For Excellence," and "Deliver Great Returns."
Business acumen, entrepreneurial spirit, and tech savvy.
Compensation: $85,000 - $95,000 with 10% bonus
About Techstars
Techstars is the most active pre-seed investor in the world having invested through its accelerators in more than 3,700 companies. Founded in 2006, Techstars believes that entrepreneurs create a better future for everyone and great ideas can come from anywhere. Now we are on a mission to invest in an unprecedented number of startups per year enabling more capital to flow to more entrepreneurs around the world. We do this by operating accelerator programs and venture capital funds, as well as by connecting startups, investors, corporations, and cities to help build thriving startup communities. www.techstars.com
Techstars is an affirmative action, equal opportunity employer and does not discriminate on the basis of race, sex, age, national origin, religion, physical or mental handicaps or disabilities, marital status, Veteran status, sexual orientation, gender identity nor any other basis prohibited by law.
Techstars uses E-Verify to check the work authorization of all new hires. For more information about E-Verify, please see the following:
E-Verify Participation Poster (English and Spanish)