Senior Human Capital Business Partner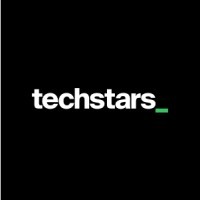 Techstars
New York, NY, USA
Posted on Saturday, October 7, 2023
Location: New York
Job Summary
The Senior Human Capital Business Partner (HCBP) role contributes to company performance by providing strategic consulting on people and organization development strategies in support of the business objectives - they also support implementation and measurement of these strategies. This individual will build and deliver solutions to clients in the following functional areas: performance and talent management, employee engagement, employee and leadership development and total rewards. This role requires someone to be dedicated to developing a strong, diverse, and collaborative organization, have a strong work ethic, a passion for managing the details within a growing global business and willing to contribute where/when necessary including the ability to roll up your sleeves.
Responsibilities and Duties
Leverage business acumen to partner with business leaders in the design and implementation of talent solutions that enable business strategy.

Support the design and delivery of data-informed talent management programs, including performance management, succession planning, employee experience, diversity, equity, inclusion, and belonging and total rewards.

Provide day-to-day advice and support to business leaders and middle managers on a variety of team and employee topics, including team dynamics, learning & development, and employee relations.

Evaluates and measures the impact of talent solutions and programs. Also identifies issues, patterns and trends to proactively provide insights to continuously improve business performance and/ or talent solutions.

Partners with HR Operations, Talent Acquisition and Total Rewards functions to deliver integrated talent solutions.

Translates broad business and talent strategy into tactical action plans that deliver measurable results.
Qualifications and Skills
5-8 years of HR Experience with at least 3 years of HR Business Partner or HR Consulting experience

Ability to establish solid relationships with all levels of an organization; strong influencing and negotiation skills

Comfortable working in an environment which demands strong deliverables along with the ability to identify problems and drive appropriate resolutions

Demonstrated knowledge of applicable employment laws and regulations related to HR and general business practices

Able to create, analyze, report and manipulate data as it relates to HR metrics

Excellent leadership, problem solving, project management, communication, listening and presentation skills

Self-directed and motivated

Knowledge of HRIS or related HR technologies

Proven track record of driving results

PHR/SPHR certification a plus
Compensation range: $155,000 - $165,000 + 10% Bonus
About Techstars
The Techstars worldwide network helps entrepreneurs succeed. Founded in 2006, Techstars began with three simple ideas—entrepreneurs create a better future for everyone, collaboration drives innovation, and great ideas can come from anywhere. Now we are on a mission to enable every person on the planet to contribute to, and benefit from, the success of entrepreneurs. In addition to operating accelerator programs and venture capital funds, we do this by connecting startups, investors, corporations, and cities to help build thriving startup communities. Techstars has invested in more than 3,000 companies that today have a combined market cap valuation of $100 Billion. www.techstars.com
Techstars is an affirmative action, equal opportunity employer and does not discriminate on the basis of race, sex, age, national origin, religion, physical or mental handicaps or disabilities, marital status, Veteran status, sexual orientation, gender identity nor any other basis prohibited by law.
Techstars uses E-Verify to check the work authorization of all new hires. For more information about E-Verify, please see the following: