Mentor in Residence at the Techstars Web3 Accelerator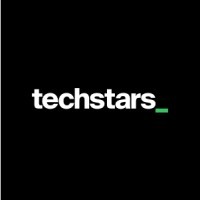 Techstars
Remote
Posted on Saturday, October 7, 2023
Are you a servant leader of leaders?
Can you "GiveFirst" with no expectation of anything in return?
Do you believe that collaboration drives innovation?
Do you believe that entrepreneurs can change the world? If so, read on...
Techstars Web3
Mentor in Residence
The Techstars Web3 accelerator team are seeking out a Mentor in Residence to assist with hands-on support to the companies while they are in the program.
Responsibilities
Primary responsibilities include:
You'd essentially be a Super Mentor, and part of the "brain trust" of the leadership team, charged with helping the companies succeed, specifically when it comes to product


Assisting founders to motion towards building product, shipping product, getting products in users hands and iterating through the feedback process in search for product market fit
Hold weekly 1-1s with founders and assist them as a "lead mentor". See mentor overview for more information about Techstars mentoring
Taking the lead on specific live workshops or group sessions is also a plus!



Meet as a group with the accelerator investment team weekly to discuss company progress during the program period
Later in the program - assist companies in their efforts to raise capital, including by introducing them to well-targeted investors in your network
Measures of success
Contributing to the iterative loop of identifying the product to build, shipping product, getting products in users hands and capitalising on usage
Contributing to the founder experience in program, including strong survey feedback / NPS ratings from the founders you support
Helping companies secure funding at the end of the program
About You
While there are many attributes which could indicate strong candidacy, an ideal candidate will have
A firm understanding and facility with Web3, crypto, and blockchain concepts and ecosystems,
..having built a startup and/or led on Product within the Web3 space, with an understanding of how to prioritise activity in search of product-market-fit, including
identifying user needs & opportunities, and
knowing what technologies to build with or upon (particularly what blockchain)
In addition, have or be
Entrepreneurial empathy - Must have founder experience, preferably been through failure and successful startups as a CEO
Demonstrative leader of leaders and core understanding servant leadership
Comfortable with a minimal amount of direction and high expectations
Ability to command a room, public speaking and community development is important
Fits the Techstars' culture of #givefirst, Entrepreneurial Inclination, High Quality and Network Focused
Program Phases and Approximate Dates
| | |
| --- | --- |
| Phase | Techstars Web3 - 2023 |
| Sourcing & Selection | September 12th 2023 - January 22nd 2023 |
| Accelerator Program | March 11th 2024 - June 6th 2024 |
Availability required: typically around 1/2 time during the accelerator.
Compensation: although mentoring at Techstars is done on a voluntary #givefirst basis, this particular position is compensated based on the right person's contribution & availability.
Location: remote.
More info on the program can be found here, the accelerator fact sheet.
About Techstars
The Techstars worldwide network helps entrepreneurs succeed. Founded in 2006, Techstars began with three simple ideas—entrepreneurs create a better future for everyone, collaboration drives innovation, and great ideas can come from anywhere. Now we are on a mission to enable every person on the planet to contribute to, and benefit from, the success of entrepreneurs. In addition to operating accelerator programs and venture capital funds, we do this by connecting startups, investors, corporations, and cities to help build thriving startup communities. Techstars has invested in more than 3,100 companies with a combined market cap of more than $140B.