Managing Director - Techstars Filecoin Accelerator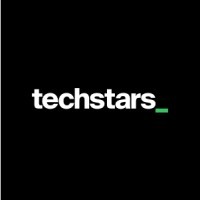 Techstars
Operations
Seattle, WA, USA
Posted on Friday, April 21, 2023
Are you a servant leader of leaders? Can you "GiveFirst" with no expectation of anything in return? Do you believe that collaboration drives innovation? Do you believe that entrepreneurs can change the world? If so, read on...
We are seeking a Managing Director (MD) who can take the helm and lead our Accelerator and investment strategy for our Filecoin Accelerator, sponsored by Protocol Labs. Your focus is to invest in the best crypto-centric founders and companies and support them from ideation to exit. You will actively recruit, select, mentor and guide founders through challenges, critical decisions, strategy, tactics, securing investment, making hard decisions and celebrating their wins. You will be directly supported by a Director of Platform, a Program Manager (PM) and an Investment Manager who will work with you to execute the Techstars proven playbook and deliver the best possible experience to our Founders.
You will also work closely with and manage our relationship with the program's sponsor, Protocol Labs. Protocol Labs, creator of the Filecoin and IPFS protocols, is one the most successful and recognized companies in the Web3 space.
The MD sets the strategic direction and investment thesis of the program, including the development of a curated team of mentors, investors and business advisors. The MD has ownership of the program success and partners with our central operations teams to ensure the exceptional delivery of our programs.
You will report directly to the General Manager, joining a team that spans the globe. Responsible for turning good companies into great, are you up to the challenge?
Your Role:
Define the strategic direction and investment thesis for the program

Partner with program teams to create a holistic strategy and delivery plan and then own overall responsibility for the successful execution of the program

Sourcing, recruiting and making the initial investments decisions in all companies selected

Partner with internal Techstars' teams to create and drive the pipeline and recruitment of new companies across the entire Techstars network.

Create and nurture a strong network of mentors, sponsors, investors and corporate partners

Represent Techstars in the local community, both actively and passively

Service the Techstars' network

Mentor new MDs, assist in other programs, work on strategic initiatives and develop meaningful and beneficial relationships across the Techstars ecosystem
Minimum Requirements:
Entrepreneurial empathy - Must have founder experience, preferably been through failure and successful startups as a CEO

10+ years of experience in fast-paced environments within technology, startups, entrepreneurship and venture capital

Demonstrative leader of leaders and core understanding servant leadership

Strong investor mental model and demonstrative results of your investment decisions, good and bad

Comfortable with a minimal amount of direction and high expectations

Ability to command a room, public speaking and community development is key

Fits the Techstars' culture of #givefirst, Entrepreneurial Inclination, High Quality and Network Focused

Ability and willingness to travel worldwide for meetings and events around the globe

Expertise in term sheets, negotiations and fundraising.

A firm understanding and facility with Web3, crypto, and blockchain concepts and ecosystems.

Understand the value of scalable systems and processes

Degrees are welcome but not required. Show us what you have done, and can do beyond what you learned in school.
Compensation range:
$165,000+ + Bonus + Program Carry
About Techstars
The Techstars worldwide network helps entrepreneurs succeed. Founded in 2006, Techstars began with three simple ideas—entrepreneurs create a better future for everyone, collaboration drives innovation, and great ideas can come from anywhere. Now we are on a mission to enable every person on the planet to contribute to, and benefit from, the success of entrepreneurs. In addition to operating accelerator programs and venture capital funds, we do this by connecting startups, investors, corporations, and cities to help build thriving startup communities. Techstars has invested in more than 3,000 companies that today have a combined market cap valuation of $79 Billion. www.techstars.com
Techstars is an affirmative action, equal opportunity employer and does not discriminate on the basis of race, sex, age, national origin, religion, physical or mental handicaps or disabilities, marital status, Veteran status, sexual orientation, gender identity nor any other basis prohibited by law.
Techstars uses E-Verify to check the work authorization of all new hires. For more information about E-Verify, please see the following: