Manager, Data Platform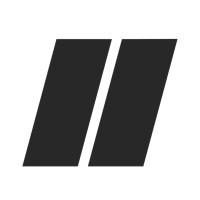 sovrn
IT, Product
Boulder, CO, USA
Posted on Tuesday, September 19, 2023
About the Team
At Sovrn, we are assembling a team to oversee data products generated within Sovrn's Data Collective. This team will focus on the creation, evolution, and maintenance of data products for consumption by both Sovrn publishers as well as Sovrn's wholesale data customers. Additionally, the team will manage the transformation, availability, governance, and evolution of Sovrn's derived data, so that critical product insights are readily obtainable by internal business leaders.
About the job
As Manager of the Data Platform team, you will oversee a data engineering team that manages Sovrn's Data Collective for the benefit of Sovrn's products and external customers, as well as Sovrn's business data pipelines for consumption by internal customers. You will work with Product Managers to define new data products sourced from Sovrn's Data Collective, and work with internal business stakeholders to prioritize requirements for Sovrn's derived data and drive solutions to meet those requirements.
What you'll be doing:
Managing a team of Data Engineers, aiding in their professional development through performance management, coaching and mentoring.
Partnering with the Senior Manager of Data Platform to evolve and optimize our big data architecture and delivery of data products to external customers.
Administering and evolving BI tools and infrastructure in support of company-wide dashboarding and reporting requirements.
Collaborating with data engineers and architects to design Sovrn's Data Collective.
Improving company efficiency by driving infrastructure and tooling best practices.
Interfacing with internal stakeholders to manage the roadmap for Sovrn's internal datasets and external data products.
Coaching and mentoring individual contributors and managers in proficiency and individual career development.
Overseeing architecture design, table design, metric consistency, data modeling, and implementation of a big data platform and analytics applications.
Providing governance of business-critical product data sets within Sovrn's Data Collective and ensuring their readiness for internal and external customers.
Helping optimize data processing and data accessibility.
Helping troubleshoot systemic issues and lead improvements.
About you
You have a passion for empowering end users through data and for developing sustainable data governance and engineering solutions from the ground up. You have a practical bent and find satisfaction in meeting immediate business needs in a timely fashion. You enjoy the challenge of being constantly "in demand" and can take responsibility for prioritizing your team's work. You find satisfaction not only in doing good technical work yourself, but in enabling your team members and technical leaders to achieve their individual potential.
The successful candidate will have:
3+ years experience in data science, data engineering or data analytics
2+ years experience in leading or managing technical projects
Bachelor's degree or subsequent training in a quantitative field
Strong programming skills in one or more of the following languages: SQL, Python, or Scala
Understanding of real time and batch pipelines, big data, data pipelines, and/or data lakes
Experience building/maintaining API infrastructure
Experience with data warehouses such as Snowflake and Databricks
Experience with BI tools such as Looker
Experience with Cloud Engineering, preferably in AWS
Experience with cloud data processing tools in the AWS ecosystem: EMR, Spark, Hive, Kafka, etc.
Excellent communication and collaboration skills
Ability to understand business domains and translate into data requirements.
Desire for professional growth opportunities and to be in a dynamic learning environment
Ability to efficiently multi-task and to work cooperatively and collaboratively with all levels of employees to maximize performance, creativity, problem solving and results
Comfortable in fast-paced, start-up environments
Bonus Points:
A background in ecommerce and/or the ad technology industry
Experience with Java, Scala or C/C++
Position Reports to: Sr. Manager, Data and Analytics Engineering

Location: Denver/Boulder, CO
We understand that no candidate is perfectly qualified for any job. Experience comes in different forms; many skills are transferable; and passion goes a long way. Even more important than your resume is a clear demonstration of accountability impact, and the ability to thrive in a fluid and collaborative environment. We expect you to learn new things in this role, and we encourage you to apply if your experience is close to what we're looking for.
About Sovrn
Publishers create the content the world depends on for education, entertainment, and commerce. Sovrn provides products and services to tens of thousands of online publishers to help them grow, operate their business, understand their readership, and manage consumer data. Sovrn is headquartered in Boulder, Colorado with offices in San Diego, New York, and London.
Sovrn Core Values: Candid, Customer Empathy, Learning, Scrappy, Second Order Thinking
Compensation and Benefits
In accordance with the Colorado Equal Pay for Equal Work Act, the approximate compensation range for this role in Boulder, Colorado is $165,000 to $180,000, including base salary and any related bonuses or commissions. Final compensation for this role will be determined by various factors such as a candidate's relevant work experience, skills and certifications.
Sovrn offers a full slate of benefits from competitive salaries, stock options, medical, dental and vision coverage, short and long term disability, life insurance,11 paid holidays, flexible vacation, commuter benefits, a 401(k) plan and match, and a paid parental leave program.
Equal Opportunity Employer
Sovrn is proud to be an Equal Opportunity Employer and provides equal employment opportunities to all employees and applicants regardless of race, color, religion, gender, gender identity, age, national origin, disability, parental or pregnancy status, marriage and civil partnership, sexual orientation, veteran status, or any other characteristic protected by law. Reasonable accommodations will be made to meet the requirements of the Americans with Disabilities Act and will be provided as requested by candidates taking part in all aspects of the selection process.
Recruitment Agencies
Sovrn does not accept agency resumes. Please do not forward resumes to our jobs alias or Sovrn employees. Sovrn is not responsible for any fees related to unsolicited resumes.