Maintenance Manager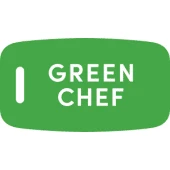 Green Chef
Aurora, IL, USA
Posted on Tuesday, November 21, 2023
Job Description:
We are seeking a Maintenance Manager who will oversee the maintenance and reliability for our growing sites and equipment. You will take a hands-on approach to leadership, effectively engaging, motivating, and coaching team members. The Maintenance Manager needs to be strong in project management, leadership, and technical skills related to manufacturing equipment, HVAC, and general maintenance. Please note: This description is a representation of some duties and responsibilities needed to perform essential job functions and not all the required duties from a day to day as needed basis.
You will...
Oversee M&RE-related processes including maintenance of automation and manufacturing equipment, electrical, refrigeration, PIT equipment (forklifts), building, grounds, and overall upkeep of multiple buildings
Motivate, engage, coach, and inspire a team of associate managers and technicians, creating a positive team dynamic that encourages all employees to provide feedback and drive change from within
Provide project management support
Manage outside vendors and facilitate planned and unplanned repairs
Ensure that maintenance regulations are followed
Maintain a current list of contractors to ensure that all emergency repairs are handled
Collaborate with other departments within the organization to identify problems and brainstorm improvement ideas
You are…
Customer Centric: You are passionate about delivering on commitments to your customers
Bold: you have passion and grit; you're not afraid to give feedback to your team and your manager
Agile: you roll with the punches and don't get overwhelmed easily, you adapt quickly to change and know how to deliver results in a fast-paced, autonomous environment
Decisive: You realize when making a decision is as important as the time it takes to make that decision
Problem-solver: you understand there is not a one-size-fits-all approach when problem-solving; you think outside the box and enjoy grinding away at issues to find a solution
At a minimum, you have...
Minimum 5 years experience managing facilities maintenance/operations and reliability within the Food/Beverage/Perishables/Distribution industry
Bachelor's Degree preferred; high school diploma or GED required
High level of integrity and ethics with excellent follow-through
Knowledge of OSHA regulations and compliance
Knowledge of LOTO/ Safety first
Able to read and interpret blueprints, manuals, and schematics
Demonstrated ability to multitask and follow through on action items
Exposure to mechanical, electrical, automation, facility and refrigeration systems
Comfortable working in cold environments with some areas of facility at 40F
Excitement for working in a start-up environment with a high level of ambiguity and change
Effective communicator for employees, direct reports, cross-functional teams, and senior leadership
Flexibility to work weekends, holidays and/or nights
On call for emergency response
Comfortable/knowledgeable with different tools
Demonstrated ability to make critical decisions