HR Coordinator - Twilight Shift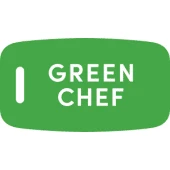 Green Chef
People & HR
United Kingdom
Posted on Tuesday, November 21, 2023
HelloFresh is on a mission to transform the way that people eat, forever!
Forget the hassle of supermarkets, or the tiresome process of planning your weekly meals - we deliver to your door all the ingredients, instructions and inspiration needed to make delicious meals at home, from scratch.
Not only have we been named Europe's fastest growing start-up in the past but we're one of the industry leaders. Along the way, we've delivered hundreds of millions of meals to millions of households worldwide and are passionate about disrupting one of the last industries to go online - food and grocery.
This role is responsible for supporting the HR department and ensuring the smooth functioning of various HR processes. The ideal candidate will possess a strong understanding of HR practices, excellent communication skills, and the ability to multitask effectively. This role requires a dedicated individual who can handle sensitive information with utmost confidentiality and maintain a high level of professionalism.
Shift Pattern: 4 on 4 off 12-12 midnight. (You would initially work on mon-fri normal hours for training before moving to this pattern.)
About The Role
Maintain employee records and accurately update HR databases with employment status changes, and other relevant data.
Play a key role in Absence Management; tracking data, pulling reports, spotting trends, and giving summaries to the HR Executive and HR Lead.
Assist in the administration of employee benefits programs, including enrolment, reference requests,; changes, and terminations.
Role modelling the Company's DNA and ensuring that these are followed by colleagues.
Prepare and distribute HR-related documents, such as contract amendments, company policies, ensuring compliance with legal requirements and company guidelines.
Managing and responding promptly to day to day queries from Colleagues and liaising with HR Executives and Operations Management.
Maintain confidentiality and handle sensitive HR-related information with discretion and professionalism.
Ensuring that Food Safety and Health & Safety standards are met and sustainably maintained. You are required to cooperate with HelloFresh in all health and safety matters. You are responsible for ensuring your own health, safety and welfare in the activities you undertake. You must report incidents immediately and actively raise health and safety-related concerns to your Line Manager.
Undertaking basic problem solving activities and escalating to the HR Executives and HR Lead where necessary.
Being involved in ad hoc projects as and when required.
Championing key Company strategies; initiatives – eg: Colleague Happiness Surveys; Diverse & Inclusive working; Colleague Wellbeing.
Organising and making site based orders as and when required e.g. uniform; breakfast items etc.
Note taking as and when required in formal meetings.
Ensuring all communication boards across the site are updated with the latest information.
Any other responsibilities/duties which would be reasonably expected as part of this role.
What You Will Get In Return
70% off HelloFresh or Green Chef boxes
Company pension scheme
Gym membership
Bupa private medical insurance (including dental & family cover options) ● Bippit account - financial support
Free professional development and coaching memberships
Mental health first aiders and an employee assistance programme
Eye care scheme
Cycle to work scheme
Group Life Assurance
Location: The Windmill, 1 Holme Lane, Spondon, Derby, DE21 7HW
Next steps: Your application will be reviewed and if successful, a member of the Talent Acquisition Team will be in touch within 2 weeks.