Sr. Principal, Data Program Management MAU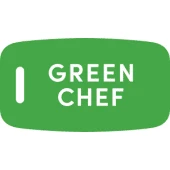 Green Chef
New York, NY, USA
Posted on Saturday, November 18, 2023
The role
We're hiring a Sr. Principal Program Management for the Marketing Analytics Team. This role is responsible for developing, planning and delivering on a roadmap of analytics solutions and data products for our marketing operations in North America. We consider this role as a key leader in the marketing and marketing technology space. The successful candidate will develop a vision for what analytic solutions are needed to achieve long term marketing and business objectives. This person will align and get buy for his vision across marketing stakeholders, our technology organization and the broader community of science leaders across HelloFresh. The leader will then work across internal teams to execute on that vision and drive adoption for the solutions that are developed. The person will work across different parts of our analytics organization (data science, business intelligence, data engineering, artificial intelligence, etc.) and prepare to become a future senior leader in our marketing organization.
In this role you will develop advanced data driven solutions that fuel our campaigns and initiatives across several marketing teams (e.g. Growth, Customer Acquisition, Retention and Reactivation) with the goal to unlock new opportunities. You will be the owner and leader of several initiatives across analytics, marketing and technology and work cross functionally on execution. You'll work with senior leaders across levels in the Marketing, Product, Pricing, Analytics, Finance, Tech and Reactivation team.
**This role is hybrid and can be based out of our NYC HQ or our Boulder, CO HQ.
You will…
Be a hands-on data driven analytics innovator.
Identify new opportunities to build data product solutions that have high business impact.
Drive and evolve a vision for a suite data products with long-term implication.
Identify dependencies, map out plans across teams and build detailed roadmaps.
Work across several disciplines (science, data engineering, marketing) and influence direction without authority.
Influence senior leadership in making long-term investment son analytics solutions.
At a minimum, you have...
8-10 years of relevant work experience in data driven product/program management, analytics or machine learning. 4+ years in role with exposure to business stakeholders and technical stakeholders in a data-centric environment (e.g., product management, management consulting, etc.).
Experience developing data pipelines or managing databases.
A track record in driving results in complex technology environments.
Ability to make decisions based on data, but also make the right judgment calls when data is not (yet) available.
Outstanding written and verbal communication skills with a proven ability to lead effective meetings.
Outstanding experience to work in a data driven environment and deduct and verify strategies based on data.
A pragmatic, hands-on mentality to drive towards impact.
The ability to ruthlessly prioritize and not believe that a lot can do the job, but with the right priorities we can achieve more.
Proven to be a strong collaborator who can work effectively within a cross-functional organization to influence and drive results.
Ability to identify better ways of working at scale through building new mechanisms and processes.
Willingness to take bold bets to succeed - but at the same time are open to fail to learn from these failures to achieve even more in the future.
Track record of working with technical teams to achieve big results.
You'll get…
The most exciting job in the food and ecommerce space.
Competitive Salary & 401k company match that vests immediately upon participation.
Generous parental leave of 16 weeks & PTO policy.
$0 monthly premium and other flexible health plans effective first day of employment.
75% discount on your subscription to HelloFresh (as well as other product initiatives).
Collaborative, dynamic work environment within a fast-paced, mission-driven company.