Senior Analyst, Product Insights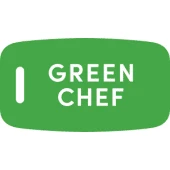 Green Chef
IT, Product
Boulder, CO, USA · Chicago, IL, USA · New York, NY, USA
Posted on Saturday, November 18, 2023
Job Description:
Factor_ a brand of HelloFresh is looking for an experienced, talented, and highly motivated insights professional to support the strategy and analytic needs of our organization. Core responsibilities include recurring, responsive, and proactive data analytics to support strategic decision-making (primarily through spreadsheets, visualizations, and dashboards), as well as reporting on key business initiatives and metrics. You will support the cross-functional teams that manage Factor_'s meal, solving challenging problems with Customer, Product, Operational, and Financial data to derive actionable insights and communicate them to business leaders in a clear and concise manner. You are comfortable supporting the needs of multiple stakeholders and balancing multiple projects simultaneously. This role will afford you broad exposure to a high-growth, industry-leading, ready-to-eat meal subscription business and the opportunity to directly influence the company's strategy, decision-making, and performance.
A successful candidate will take end-to-end ownership of assigned projects; develop a deep knowledge of key data sets in order to identify trends, themes, issues, and opportunities; derive actionable insights on business drivers and recommendations to optimize Factor_'s physical product offerings; and work with cross-functional teams to understand analytic needs and fulfill them in a timely manner so as to enable our team to move with speed. This individual should be comfortable translating data into a clear story and presenting findings to external and internal stakeholders of all levels. The role requires directly conducting spreadsheet analytics and modeling, as well as collaboration with technical team members to source custom data sets when not readily available. This individual will be part of a small but mighty Insights team and should have a 'roll up your sleeves' approach, as well as the capacity to operate independently with limited guidance.
You will...
Support business strategy with data and insights in order to drive action and quantifiable business outcomes
Develop, optimize, and disseminate recurring reporting on the performance of Factor_'s physical product offerings
Identify key themes from customers' weekly ratings submissions in order to derive and present recommendations to Factor_'s Menu Planning, Culinary, Procurement, and Operations teams
Support as directed recurring bi-monthly meetings with Factor_'s leadership on physical product offerings through insights and business recommendations
Fulfill analytic and insights requests from multiple stakeholders in a timely and responsive manner, ensuring the validation and integrity of the underlying data and tailoring of deliverables and communication to the requesters' needs
Champion the customer experience through excellent storytelling and presentations
Develop an working understanding of Factor_'s data infrastructure and systems in order to request necessary data extraction for ad hoc analytics and improve reporting
You are...
Data-driven - You can organize, explore, and synthesize data into actionable insights through data visualization and storytelling in order to inform decision-making
Detail-oriented - You possess strong organizational skills and demonstrate a methodical approach to your work
A critical thinker - You use logic to identify opportunities, evaluate alternatives, and present critical information to solve complex problems
Accountable - You have a demonstrated ability to meet deadlines and complete deliverables on time
Collaborative - You are prepared to work collaboratively across teams and functions
An excellent communicator - You can explain complex (even technical) information to a variety of audiences
Self-Starter - You are comfortable with ambiguity and can operate independently with limited guidance in order to deliver desired results
Agile - You thrive in fast-paced, dynamic environments and are comfortable working autonomously
At a minimum, you have...
An undergraduate degree in Business Administration, Economics, Finance, Mathematics, Statistics, or other relevant areas of study
3+ years of relevant work experience in an analytics or insights function
Demonstrated ability to leverage data and visualizations to drive business outcomes
Capacity to translate stakeholders' business needs into actionable analytic projects
Passion for deriving clear insights and recommendations paired with business context to drive action
Fluent in Google Suite (especially Sheets) and/or Microsoft Office (especially Excel) applications
A working understanding of relational database structures
Basic to intermediate SQL proficiency and/or Tableau user experience a plus
Bonus: Experience in CPG, D2C, FoodTech, and/or Retail companies
Location & Team Structure...
This role reports to the Senior Manager, Product Insights within the Factor_ Product Strategy & Innovation team
The role will be based in Boulder, CO or Chicago, IL