Quality Associate - Aurora, CO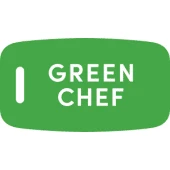 Green Chef
Quality Assurance
Aurora, CO, USA
Posted on Saturday, November 18, 2023
The Quality Associate ensures that Hellofresh quality standards are achieved through inspection of grocery ingredients during the receiving/yielding, production auditing and discarding processes in support of production goals for Hellofresh meal subscriptions.
Available Shift / Hours: Friday-Tuesday / 6AM-2:30PM

Hourly Rate: Starting pay rate is $18.25/hr.You will receive $1/hr increase after your first 30 days of employment, plus $1.50/hr night differential for PM shifts and $1/hr for weekend shifts starting on Saturday and Sunday
Essential Functions: Production
● Will support other functions and departments as needed
● Audits selected parts of the production line following the box audit process and records results of audits.
● Reports any potential problems or issues to Lead and/or Supervisor.
● When issues are identified, escalate appropriately:
● For minor issues, resolve immediately or escalate directly to line lead and/or supervisor to remedy
● For larger non-conformances, escalate to line lead and/or supervisor for immediate corrective action to avoid
systematic errors, i.e. stopping the line, checking boxes made recently
Essential Functions: Receiving
● Completes meat and truck temperature log sheet as scheduled by Supervisor.
● Responsible for verifying the quality of ingredients through yielding or sort.
● Follow the ingredient specification guidelines.
● Report any issues regarding low yields so it can be escalated appropriately.
● Enter data either on paper or electronically.
Essential Functions: Discard
● Gather, keep count and enter/record data regarding discarded product from various departments
● As appropriate, assess ingredients for recoverability and return them to production or warehouse, etc.
Essential Functions: Other
● Complete meat temperature log sheet as scheduled by Supervisor.
● Verify that the FIFO rotation is being followed
● Verify the quality of the ingredients as they are being brought up from the production floor.
● Verify expiration date of all groceries
● Complete tasks as directed with minimum supervision
● Report food safety and quality problems to personnel with authority to initiate action Competencies
● Ability to visually inspect components. Ability to communicate, both verbally and in writing in English, effectively and professionally with employees
at all levels of the organization.
● Time Management and ability to prioritize effectively.
● Understand the role of Quality within the organization.
● Ability to move quickly in order to keep line going.
● Ability to lift up to 25 lbs.
● Basic mathematics.
● Legible handwriting.
● Dependability
Work Environment
While performing the duties of this job, the employee is in a manufacturing and assembly environment and is regularly exposed to cool and/or cold temperatures (10º - 40º). The employee is frequently exposed to fumes or airborne particles, moving mechanical parts and vibration. The noise level in the work environment and job sites can be loud.
Physical Demands
While performing the duties of this job, the employee is regularly required to stand, walk, stoop, reach and lift for a minimum of 10 to 12 hours with or without reasonable accommodation. The employee is required to use hands to finger, handle, or feel objects and/or tools. The employee is required talk or hear with or without reasonable accommodation.
The employee must regularly lift and move up to 25 pounds, and occasionally lift and move up to 50 pounds with or without assistance. Specific vision abilities required by this job include close vision and peripheral vision.
Position Type/Expected Hours of Work
Days and hours of work are varied according to shift and production schedule. Some overtime may be needed depending upon weekly orders and weekend work may be required depending on scheduling.
Travel
No travel is expected for this position.
Required Education and Experience
● High school diploma or GED.
● One year of related experience preferred.
Additional Eligibility Qualifications
● Must be at least 18 years old.
● Must be able to read, write and speak English.
● Must be willing and able to work entire schedule as we cannot accommodate partial shifts or early/late
arrivals.
● Must be able to count and have basic math skills (addition, subtraction, multiplication, division and
fractions).
● Must have basic computer skills, i.e. Microsoft Office, Google Sheets
Other Duties
Please note this job description is not designed to cover or contain a comprehensive listing of activities, duties or responsibilities that are required of the employee for this job. Duties, responsibilities and activities may change or be supplemented at any time with or without notice.