Freelance Swedish Copywriter & Translator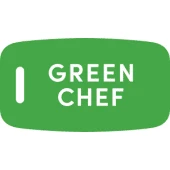 Green Chef
Marketing & Communications
The Hague, Netherlands
Posted on Saturday, November 18, 2023
The Job
We are looking for an enthusiastic and highly motivated Copywriter and Translator for our ambitious, fast-growing new venture launching in Sweden.
As the Swedish Copywriter and Translator, you will be part of a team that prepares the text-based elements for the new venture launch in Sweden. You'll help our Marketing, Product, UX and Customer Care teams adapt functional, promotional and internal communications for the Swedish market based on existing business plans, data-driven testing and consumer research.
You'll be part of a cross-functional team that requires Swedish content across a large array of touchpoints and steps in the customer journey. We are seeking a copywriter who can seamlessly switch between two key roles:
Crafting marketing messages that engage and resonate with our customers, conveying our brand's messages, benefits, USP, positioning and tone of voice.
Providing UX and instructional translations for our website and app, ensuring that the content is contextually relevant.
What you'll do
Start date: as soon as possible for a period of four to six months. We need someone to be flexible with the number of days being worked during this time period (some periods will entail 4-5 days per week, some periods only 3-4 days per week). There may be a possibility to extend the contract to a full-time position after the initial launch phase is over.
You will...
Interpret the global brand of our venture into performance-based messaging for the Swedish market to reach relevant target groups and trigger conversion
Translate, adapt and localize a wide variety of consumer-facing and internal content from English to Swedish. This includes copy for:

User experience (UX), including strings of text for websites, apps, transaction funnels, e-commerce, etc.
Marketing, including digital advertising, social media and CRM (email marketing, push notifications, etc.)
Internal documents, including brand positioning statements, messaging houses, briefing documents, etc.
Printed offline materials, including flyers, labels, shipping boxes, containers, etc.

Proofread Swedish content for spelling, grammar and logic consistency
Structure messaging for specific topics (e.g. brand messages, benefit messages, etc.) to apply throughout all marketing and product channels
Support local teams in rollouts of communication projects
Work closely with design teams to ensure copy and visual content work together effectively
What you'll bring
BS/MS from a top-tier university in communications, translation, marketing or another related field of study
Excellent and proven copywriting skills in Swedish
Strong proficiency in English
Strong proficiency in Danish is a plus
Minimum 3 years experience in Swedish copywriting and/or translation, ideally in the areas of food or technology
Experience in writing or translating copy in some of the following areas: UX, advertising, marketing, culinary, consumer care
Familiarity with Swedish culture and consumer behavior, especially related to food, technology and commerce
Ability to conceptualize content in terms of marketing strategy and positioning
Ability to deal with a large variety of stakeholders
Ability to deal with cross-functional copy projects, tasks and assignments
Ability to achieve goals while managing scope, deadlines, quality and risk
Ability to grasp a brand's specific tone of voice, product and consumer base quickly
What we offer
The chance to have a serious impact on one of the fastest-growing technology companies in Europe in an exciting growth phase
A vibrant, international environment with mission-driven colleagues
A guaranteed steep learning curve & boost for your career