Area Manager II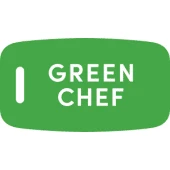 Green Chef
Sales & Business Development
Posted on Saturday, November 18, 2023
Exempt Template
Title: Short and concise, no special characters
Job Description (Do not include "Job Description"): 3 sentences max… be sure to include position, reporting structure, and high level information about key responsibilities and organizational impact. This needs to be exciting and able to capture the candidate's attention immediately.
You will … (no more than 6, concise bullets)
You are… (no more than 6 traits)
Hands-on and solve problems on the spot

Resilient and comfortable with occasional re-prioritization

Not interested in playing politics. You know that the best idea wins

Ready to learn on the job and realize that in every task there lies a personal growth opportunity

Consistently tracking KPI's and metrics in as close to real-time as possible to move fast, spot trends, and react to them early

Clear on who your team's customer is and how you can best create value for them

Someone who prefers sustainable growth over shortcuts and frequently asks yourself if what we build today will serve us well in the long-run
You have… (no more than 6 concise bullets and make sure these are absolute requirements of the day-to-day role)
Required education (is this a definitive requirement)

Required YOE equal to the level of role

Etc.
You'll get… (do not edit this list)
Competitive salary, 401k with company match that vests immediately upon participation, and company equity plan based on role

Generous PTO and parental leave of up to 16 weeks

Comprehensive health and wellness benefits with options at $0 monthly, effective first day of employment

Tuition reimbursement for continuing education

Up to 75% discount on subscriptions to HelloFresh meal plans (HelloFresh, Green Chef, Everyplate, and Factor_)

Access to 6 different Employee Resource Groups (ERGs) including those for minorities, women, veterans, parents, and LGBTQ+

Inclusive, collaborative, and dynamic work environment within a fast-paced, mission-driven company that is growing exponentially year over year