Quality Manager (Inbound/Kitting & Assembly/Tagging)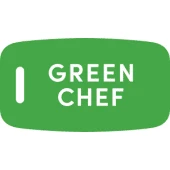 Green Chef
Quality Assurance
Helsingborg, Sweden
Posted on Wednesday, November 15, 2023
The department's main task is to check and ensure that incoming raw materials/materials and outgoing products are delivered in accordance with food safety requirements and established quality standards.
Now we are looking for two committed and independent leaders, ready to take on an exciting role and lead our quality team.
In your role as quality manager, you are responsible for leading quality inspectors within your area of ​​responsibility. You are ultimately responsible for ensuring that the quality operation achieves its objectives regarding Environment/Health/Safety, Quality, Cost and Delivery. The role is a combination of operational and strategic responsibility where you also contribute to the development of your area of ​​responsibility towards set goals.

You collaborate daily between the departments with the aim of ensuring that logistics, production and quality control on the site collaborate and are optimized.

The role involves ensuring, through active leadership, that the staff develop and feel good and thereby deliver quality.
Your duties
• Responsible for, together with your approx. 30 employees, achieving the goals decided by the Site Quality Manager.

• Plan and inform within your area of ​​responsibility how the day is to be planned/implemented. Yesterday's KPIs, deviations, work environment and quality must be communicated with your Team Leaders to ensure the highest possible quality.
• Leads the business in your area both in the short and long term, which means that you must both make decisions that ensure today's operation but also in the longer term to ensure the long-term goals of the business • Leads and implements new processes

and ensures training and compliance with these (for example best practices, job descriptions, process confirmation)

• Responsibility for safety and working environment for the employees at the workplace and ensures that the team follows laws, rules and policies.
• Leads together with other departments to anchor and implement relevant decisions concerning the entire business

• Identifies improvement areas and actively works for solutions and ensures implementation to ensure the highest quality •

Leads and develops employees towards set goals

Qualifications
• At least High School Diploma.
• At least 3 years of experience in leadership of larger personnel groups within warehouse or production, meritorious with the food industry and specific quality.

• Basic knowledge of work environment responsibility and knowledge of general personnel issues.
• God systemvana
• You are familiar with HACCP or other international certificates such as
• You have good experience in quality assurance with knowledge in rcps, risk analysis (FMEA) and capacity building

• Language: Fluent in both Swedish and English

• Very good knowledge of MS-Office

• Good financial understanding and analytical skills •

To fit this role, we would like you to be structured, strategic, communicative and that you have a good ability to manage conflicts. Furthermore, it goes without saying that you lead others by being an example, and have an ability to motivate others •

We believe that you live within a reasonable commuting distance to Bjuv and have access to a driver's license and your own car

About the application
Selection is made continuously and the position may come appointed before the application deadline. If you have questions about the service or the process, you are welcome to contact Site Quality Manager Mohamed Chehade mohamed.chehade@logent.se, alternatively 076-698 0710 or recruitment specialist Edita Korac at edita.korac@logent.se, alternatively 073-545 71 89.

Remuneration
Salary according to agreement