Office Coordinator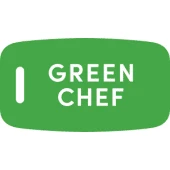 Green Chef
Administration
Aurora, IL, USA
Posted on Wednesday, November 15, 2023
Role: Office Coordinator
Manager: Senior Manager, Workplace Operations
Location: Distribution Center, Various
This role is not Work From Home Eligible

Come see what's cookin' at HelloFresh!
At HelloFresh, we want to revolutionize the way we eat by making it more convenient and exciting to cook meals from scratch. We have offices all over the world and we deliver delicious meals to millions of people.
We are the industry leader in meal-kit subscription services and we're growing all the time. We have distinct meal-kit services that cater to everyone with the most menu variety in the market, which allows us to reach an incredibly wide population of people.
The HelloFresh team is diverse, high-performing, and international, and our work environment is an inspiring space where you can thrive as a result.
Job Description:
HelloFresh's Office Coordinator, Workplace Operations will be responsible for supporting key clerical and organization initiatives at our Distribution Center
In this role, you will be focused on purchasing and tracking inventory, organizing supplies, managing mail, up-leveling aesthetics, and assisting teammates on in-office projects. You will be energized by this role if you enjoy customer service, staying super organized, and working collaboratively.
This is an in office, hourly position.
You will…
Accurately track and reconcile purchases, adhering to the given budget and spend policy
Execute site indirect spend purchasing such as office supplies, snacks, catering, and general supplies
Establish and maintain relationships with third parties/vendors, inclusive of sourcing vendors and troubleshooting should the need arise, and working with the goal of cost savings with all vendors.
Spot inefficiencies, design and manage process improvements to achieve operational excellence for the Workplace Operations team
Manage incoming/outgoing mail and facilitate office-related deliveries
Run morning setup including resetting conference rooms, office furniture, stocking supplies, and conducting space walk-throughs
Support the Engagement Team, Local HR, and Operations Team as needed
Receive guests, courteously providing and receiving information
Partner on projects aimed at improving processes and procedures
Escalate office-related issues as needed in a timely and professional manner
Assist with in-office event set-up and breakdown including lunch catering, onsite meetings, offsite meetings, and group events
Support ad hoc projects aimed at improving office aesthetics and the in-office employee experience
You Are/Have
A self-starter, able to work independently and driven by an enthusiasm for learning and proactively improving existing processes
Aesthetics are important, so this person should have a great eye for detail and organization, with very high standards for a neat and organized office.
Comfortable with getting your hands dirty (literally and figuratively!)
A customer-focused mindset - in this role every onsite employee is your customer
An ability to communicate clearly and effectively in both verbal and written form
Able to perform the essential functions of the position with or without reasonable accommodation, including:

Regularly lifting and moving up to 30 pounds without assistance
Stand and/or walk for prolonged periods
At minimum, you have...
Must be at least 18 years old.
2+ years of work experience in a related office coordinator, customer service, and/or assistant position
Experience with Excel and/or Google Sheets
A high degree of professionalism
Must follow all safety policies/procedures, as well as adherence to PPE/hygiene policies, in cooperation with the supervisor.
GED/HS diploma required.
It is the policy of HelloFresh not to discriminate against any employee or applicant for employment because of race, color, religion, sex, sexual orientation, gender identity, national origin, age, marital status, genetic information, disability or because they are a protected veteran.