Manager, Content Strategy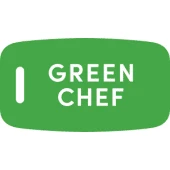 Green Chef
Administration
New York, NY, USA
Posted on Wednesday, November 15, 2023
Job Description:
Factor_ a brand of HelloFresh is seeking the Content Strategy Manager. As the Content Strategy Manager, you will play a pivotal role in shaping the voice, story, and digital presence of Factor – America's #1 ready-to-eat meal brand. You will lead the ideation and execution of a content strategy that closely aligns with Factor's brand values and resonates with our target audience. This role will be integral in driving brand awareness, customer engagement, education, and loyalty through the development of compelling and informative content across various digital platforms.
Your mission is to build a first-class content strategy that perfectly aligns with our various customer segments and builds on our value proposition and product positioning. You will work closely with our Product/Nutrition team, as well as Product Marketing and Growth Marketing teams to ensure consistent brand messaging and positioning across the customer journey.
To succeed in this role, you must be able to build strong cross-functional relationships and influence stakeholders across the organization. You will report to the Senior Product Marketing Manager, helping identify cross-functional initiatives that lead to strong incremental revenue.
What is the ethos of the Factor brand?
At Factor, we believe that health and wellness start with food. We're dedicated to providing delicious, chef-prepared, and dietitian-approved meals for people with busy lifestyles. Every week, we offer 35+ different meals and 45+ beverages, snacks, and proteins that cater to 6 dietary preferences – ranging from Keto to Calorie Smart. Our goal is to help our customers achieve their health and wellness goals – without sacrificing time and energy.
You will…
Keep the customer at the center of everything you do
Map out the user journey, identify communication and education gaps, and fill the void with best-in-class content to help customers better understand Factor's benefits
Develop and execute content marketing strategies for brand awareness, lead generation, and nurturing (across direct-to-consumer and B2B channels)
Strategize various educational content types such as (but not limited to) blog posts, landing page copy, and consumer/trend reports to lead through education.
Craft compelling narratives to highlight product value, premium perception, and product benefits – speaking perfectly to each customer's awareness level.
Ensure content consistency and alignment with overall marketing objectives and messaging.
Leverage content across multiple channels, including owned and earned media to broaden exposure.
Serve as a key collaborator between the Product and Marketing organizations
Operate in a highly cross-functional role to improve the user experience and drive incremental conversions, engagement, and retention through educational content.
Develop and align online and offline marketing campaigns in collaboration with channel owners and the broader growth marketing team and become the content expert for Factor.
Define and achieve best-practice content marketing standards at America's leading ready-to-eat meal delivery brand.
You are…
Customer-focused: slightly obsessive-compulsive when it comes to customer experience and strive to deliver a product that is second to none
Entrepreneurially Minded: you have the vision, passion, and imagination; you are not afraid to ask, 'what if' and constantly challenge the status quo
Versatile: you roll with the punches and don't get overwhelmed easily; you enjoy grinding away at issues and have a knack for delivering results in hyper-growth, constantly changing environments
Analytical: data is your friend; you're able to translate numbers into action and pave the way for efficiency
Bold: you're adventurous, outgoing, and optimistic; you're confident in making decisions and taking calculated risks
Team-oriented: you have a track record of leading cross-functional teams and cultivating collaborative partnerships at all levels and departments of an organization
Strategic: you recognize and resolve situations that are ambiguous or challenging and use logic to identify alternatives, evaluate, and present approaches to solving complex problems while thinking in terms of contingency plans
At a minimum, you have…
4+ years of proven content marketing experience in the food/CPG/ecommerce industry.
Strong understanding of content marketing, digital marketing, and SEO principles.
Exceptional writing and editing skills with a keen eye for detail and grammar.
Experience developing content using both quantitative and qualitative research methods
Proficiency in content management systems (e.g. Contenful/Instapage) and marketing automation tools.
Data-driven mindset with the ability to analyze content performance and make data-backed decisions and optimizations.
You are a creative thinker with the ability to develop innovative content ideas.
Excellent project management and organizational skills.
Strong interpersonal and communication skills to collaborate effectively with cross-functional teams.
A passion for food and a strong understanding or interest in dietary preferences, health trends, and nutrition.
Familiarity with relevant software and tools, such as Google Analytics, SEMrush, and Adobe Creative Suite.
Experience collaborating with and influencing cross-functional teams across different offices
Bachelor's degree in Marketing, Communications, or a related field (Master's degree is a plus).
You'll get…
Competitive Salary & 401k company match that vests immediately upon participation
Generous parental leave of 16 weeks & PTO policy, as well as paid holidays off
$0 monthly premium and other flexible health plans
Amazing discounts, including up to 75% off HelloFresh subscription
Flexible shift scheduling & advancement opportunities
Emergency child and adult care services
Snacks & monthly catered lunches
Collaborative, dynamic work environment within a fast-paced, mission-driven company