Part Time Registered Dietitian-Remote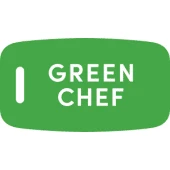 Green Chef
United States
Posted on Tuesday, November 14, 2023
Factor is a premium healthy meal delivery service that offers a full menu of nutrient-rich meals optimized by registered dietitians and prepared by gourmet chefs. From professional athletes to first-time gym-goers, each meal is nutritionally optimized to support anybody striving to live a healthy and active lifestyle. As a registered dietitian for Factor, you will be working with customers as an expert in the nutrition space to provide high-quality nutrition consultations that will directly impact their health and wellness.
You will …
Provide high-quality, virtual nutrition consultations for prospective and current customers
During the consultation, you will answer nutrition-related and brand-related questions and use motivational interviewing principles to develop and set goals
Following the consultation, you will provide supportive follow-up via email
Build and maintain customer and client relationships to promote customer retention and brand loyalty
Create nutrition educational materials to provide increased value for the customer
Assist with nutrition-related customer questions
Provide enhanced mentorship to the part-time nutrition coaching team
Foster the communication of Factor's nutrition philosophy to the customer through team education and content creation
Partner with nutrition consult team supervisor to train new staff members and maintain up-to-date training material
Generate, research and pitch ideas for blog post content
Support the nutrition team with weekly data-entry tasks
Assist with special projects
You are…
A dynamic leader - You're passionate about helping others excel individually as well as towards a team goal
Customer-centric - You go above and beyond in helping customers meet their nutrition-related goals
Data-driven - You make strategic decisions based on analyses of data
Detail-oriented - You're highly observant and take additional steps to ensure data are entered accurately
Collaborative - You actively involve cross-functional team members to help you solve problems and achieve team goals
Improvement-oriented - You continually evaluate processes and programs to effect positive change
Adaptable - You thrive in high-growth, fast-paced environment
Experienced in motivational interviewing and can effectively manage time during a nutrition consultation
Able to work well with people and have an easy time relating and connecting with your clients to elicit habit change
Proactive in following up with clients to keep them engaged and focused on their goals
Detail-oriented
Excellent at verbal and written communication
Able to excel in a fast-paced environment
Available to work one weekend shift per month
At a minimum, you have…
Registered Dietitian credentials
Bachelor's or master's degree from an accredited university
Previous supervisory or leadership experience
Solid computer skills including G suite (Google Docs, Sheets, and Slides)
Strong written and verbal communication skills
It is the policy of HelloFresh/Factor not to discriminate against any employee or applicant for employment because of race, color, religion, sex (including pregnancy), sexual orientation, gender identity, national origin, age, marital status, genetic information, disability, because they are a protected veteran, or any other protected classification under federal, state, or local law.