Industrial Automation Technician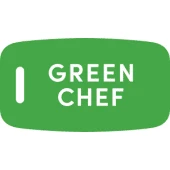 Green Chef
Aurora, IL, USA
Posted on Tuesday, November 14, 2023
Job Description:
As an Industrial Automation Technician, you will work with the maintenance team to maintain and repair conveyance, automation and facilities equipment to support operations uptime and improve reliability of our systems. This role is the resident expert in mechanical, electrical and/or refrigeration systems.
You will..
Lead and educate compliance with all safety, food safety, and security standards.
Perform preventive maintenance and routine inspections on assigned conveyors, automation, robotics and ancillary equipment as needed.
Perform troubleshooting of assigned out of service equipment and correct issues, act as an escalation point for lower level technicians, and escalate to leadership and/or vendors as needed for additional troubleshooting.
Document all work in the computerized maintenance management system (CMMS) and ticketing systems as appropriate.
Mentor all maintenance personnel in developing appropriate skill sets and knowledge of equipment specializing in mechanical, electrical, and refrigeration.
Lead root cause analysis of major downtime events.
Act as a network resource for technical issues and lead network-wide root cause analysis.
Develop maintenance personnel knowledge on intermediate to advanced mechanical, electrical, and refrigeration.
Audit maintenance personnel work and provide feedback to improve performance and quality.
Audit vendor work to provide feedback to leadership on quality of work and SLA performance.
Write and/or modify PMs to standardize across the network and increase effectiveness.
Perform building project work as assigned.
You have..
At least 4 years of experience with conveyor, automation, robotics, and/or refrigeration repair and maintenance including mechanical and electrical operations.
Advanced understanding of machinery and equipment.
Basic computer skills.
Ability to read and understand drawings, schematics and diagrams.
Experience working with inputs, outputs, and PLC logic systems and ability to troubleshoot these systems.
Ability to travel as necessary (up to 10%) for business purposes.
High School diploma or equivalent.
Excellent follow through, judgment, and common sense. "Make it happen" attitude.
Mechatronics associates degree or equivalent preferred.