Data Engineering Manager - Streaming (Kafka)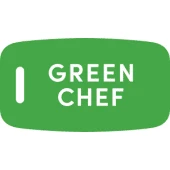 Green Chef
Software Engineering, Other Engineering, Data Science
Boulder, CO, USA · New York, NY, USA · Chicago, IL, USA
Posted on Tuesday, November 14, 2023
Come see what's cookin' at HelloFresh!
At HelloFresh, we want to revolutionize the way we eat by making it more convenient and exciting to cook meals from scratch. We have offices all over the world and we deliver delicious meals to millions of people.
We are the industry leader in meal-kit subscription services and we're growing all the time. We have distinct meal-kit services that cater to everyone with the most menu variety in the market, which allows us to reach an incredibly wide population of people.
The HelloFresh team is diverse, high-performing, and international, and our work environment is an inspiring space where you can thrive as a result.
Job Description:
As a Data Engineering Manager at HelloFresh, you will provide near-real-time data products, using cutting-edge technologies, to serve data to others. Within the Business Technology & Analytics team, you will lead data engineers and work closely with data scientists and analysts to help deliver of vision, of delivering the perfect product, at the right time, to the doorstep of our customers...and change the way people eat forever. We are actively investing in the right people, data, and infrastructure to support this vision.
In this role you will:
Lead a team of data engineers that are focused on illuminating the data within our supply chain in near real-time
Drive collaboration across the organization to identify and prioritize opportunities
Manage the end-to-end life cycle of advanced data products: ideation, implementation, and communication of final results
scientists and engineers focused on improving customer experience, driving customer acquisition efficiencies, and building a world-class
You are...
Results-oriented - You love transforming data into meaningful outcomes
Gritty - When you encounter obstacles you find solutions, not excuses
Intellectually curious – You love to understand why things are the way they are, how things work, and challenge the status quo
A team player – You favor team victories over individual success
A structured problem solver – You possess strong organizational skills and consistently demonstrate a methodical approach to all your work
Agile – You thrive in fast-paced and dynamic environments and are comfortable working autonomously
A critical thinker – You use logic to identify opportunities, evaluate alternatives, and synthesize and present critical information to solve complex problems
At a minimum, you have...
7+ Years of experience delivering analytical solutions to complex problems
3+ Years of experience managing and developing analytical talent
Expertise with Kafka (Pub & Sub)
Extensive experience in Software Engineering and the ability to design, implement and deliver maintainable and high-quality code with Python
Background in cloud-based services & warehousing (AWS S3, Snowflake,EMR) and with containers (Docker, Kubernetes, ECS, EKS)
Demonstrated ability to design, build and maintain complex data products
You'll get…
Competitive Salary & 401k company match that vests immediately upon participation
Generous parental leave of 16 weeks & PTO policy
$0 monthly premium and other flexible health plans
75% discount on your subscription to HelloFresh (as well as other product initiatives)
Snacks, cold brew on tap & monthly catered lunches
Company-sponsored outings & Employee Resource Groups
Collaborative, dynamic work environment within a fast-paced, mission-driven company
It is the policy of HelloFresh not to discriminate against any employee or applicant for employment because of race, color, religion, sex, sexual orientation, gender identity, national origin, age, marital status, genetic information, disability or because he or she is a protected veteran.