Senior Manager, Field Special Operations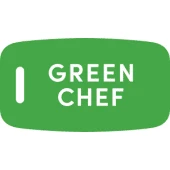 Green Chef
Operations
Phoenix, AZ, USA
Posted on Saturday, November 11, 2023
Senior Manager, Field Special Operations
Phoenix, AZ
At HelloFresh, we want to revolutionize the way we eat by making it more convenient and exciting to cook meals from scratch. We have offices all over the world and we deliver delicious meals to millions of people.
We are the industry leader in meal-kit subscription services and we're growing all the time. We have distinct meal-kit services that cater to everyone with the most menu variety in the market, which allows us to reach an incredibly wide population of people.
The HelloFresh team is diverse, high-performing, and international, and our work environment is an inspiring space where you can thrive as a result.
This position reports to the Director, Field Special Operations..
Job Description:
You will...
Work directly with our Senior Management Team to lead innovation projects focused on scaling our operations
Dive deep into different areas of our distribution centers - e.g. Fulfillment, Automation, Warehouse, and Logistics - to improve decisions and processes
Implement data-driven solutions across our distribution centers
Complete innovative and high-value projects across different brands (e.g. HelloFresh, EveryPlate, Factor, etc.)
Design and prototype systems and tools that will help our Operations teams manage capacity on an ongoing basis
Lead continuous improvement projects throughout our distribution centers
Conduct analysis of our current strategies and identify new opportunities
Manage projects across field teams to enhance the growth of HelloFresh's overall business
Launch new highly complex processes/projects, as well as new distribution centers across the country, providing hyper-support in the initial weeks post-launch
Identify, structure, and solve an array of complex problems using data
You are...
A critical thinker — Use logic and reasoning to identify the strengths and weaknesses of alternative solutions, conclusions, or approaches to problems
Enterprising — Seek to take up and start new projects. Able to achieve work with the risk of failure
Creative — Challenge conventional methods and open to new ideas
Driven by results — Push projects to completion with a sense of urgency. Focus on activities that have tangible business outcomes
A clear communicator — With solid written and oral communications skills. Able to clearly coordinate and provide information to co-workers
A leader — Have experience not only driving personal performance but also managing other team members as necessary
You have…
An exceptional academic record. Technical Master's Degree or MBA strongly preferred
4-7+ years of experience at a top tier management consulting firm, with a manufacturing company, distribution operation, e-commerce operation, or in a hands-on data-driven environment
Project management skill set
Desire to excel in an unstructured and fast-paced environment
Interest in developing people, working with others from diverse backgrounds, adding to our culture with your unique skill set
Willingness to travel up to 50% of the time
You'll get…
Competitive salary & 401k company match that vests immediately upon participation
Generous parental leave of 16 weeks & PTO policy, as well as paid holidays off
$0 monthly premium and other flexible health plans
Amazing discounts, including up to 75% off HelloFresh subscription
Emergency child and adult care services
Collaborative, dynamic work environment within a fast-paced, mission-driven company