Food Safety & Quality Supervisor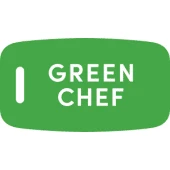 Green Chef
People & HR, Operations, Quality Assurance
Aurora, CO, USA
Posted on Saturday, November 11, 2023
Food Safety & QUality Supervisor, Green Chef Aurora CO
Job Description:
The Quality Assurance Supervisor, Food Safety position is responsible for all quality assurance and food safety related internal audits in adherence with regulatory standards. The position supervises the QA Food Safety team leads and food safety technicians operating on both day and night shifts. Additionally, the position develops, implements and manages quality control and food safety systems designed to ensure continuous production of advanced composite materials and applications (consistent with established standards, customer specifications and production goals).
Responsibilities:
Manage plant compliance of Organic, Gluten Free, Health Department, SQF and other regulatory programs

Manages the department engaged in inspection and testing activities to ensure high productivity and high technical integrity.

Ensure a high level of internal and external customer service. Investigate (and correct) customer issues and complaints relating to quality.

Develop and analyze statistical data and product specifications to determine standards and to establish quality and reliability expectancy of finished products.

Coordinate objectives with production procedures in cooperation with other plant managers to maximize product reliability and minimize costs.

Create, document and implement inspection criteria and procedures.

Interpret quality control and food safety philosophy to key personnel within the company.

Maintain an active role on internal continuous improvement teams.

Design, develop and implement quality control training programs.

Provide, and oversee inspection activity for product throughout production cycle.

Interact with procurement to ensure quality of all purchased parts.

Address nonconformities from previous internal and external audits.

Conduct a management review of the quality and food safety systems.

Follow-up on and closing pending preventive and corrective action requests.

Ensure that organizational systems and training is in place.

Ensure that documentation and design controls are appropriate for organization.

Administer document control and configuration management system.

Oversee established calibration and testing program.

Assist the management team and provide QA support as necessary.

Provide all employees with necessary tools, proper training and corrective direction.
Skills Needed:
Leadership: train and develop a team of food safety employees

SQF Practitioner and/or Production Quality Assurance leadership experience

Performance Management: assist management for assigned production lines

Problem Solving/Analysis

Results Driven

Communication Proficiency: speak to employees with tact and diplomacy

Time Management: tracking/monitoring production and maintaining productivity

Technical Capacity: computer literacy to input information into the computer

Learning Orientation: able to take direction and relay information to employees
Requirements:
Associate's degree or related management work experience

At least 3 years of work experience in quality assurance, should be combined with a demonstrated track-record of accomplishments as a quality food safety assurance supervisor, and with satisfying customers in technology-driven, developing companies.

SQF practitioner/HACCP Certification preferred

PCQI preferred