Associate Director of Product, Virality (f/m/x)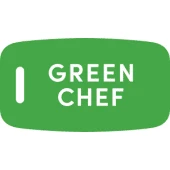 Green Chef
Product
Berlin, Germany
Posted on Friday, November 10, 2023
The role
As Associate Director of Product, you will be an individual contributor who lead the long-term vision and delivery of new products and features for the Referral program used by the entire HelloFresh Group, to fuel our growth engine with new customers and incremental revenue through referrals. In this crucial role, you will act as a product owner, overseeing this essential aspect of our business. Your mission is to create and promote the most appealing program for our customers and their networks, delivering the highest ROI and ensuring maximum adoption by our customers. Together with the Engineering Manager, you will lead a full stack team to translate this vision into a data-driven roadmap and high-paced execution. Your role is an integral part of the Hybrid Referrals team, working alongside commercial and analytics teams with shared goals and a common roadmap. You will closely collaborate with our senior commercial leadership to gather and disseminate new insights and findings, highlighting the impact of Referrals on HelloFresh Group's top and bottom-line results. This strategic role will have a significant impact across all 18 HelloFresh markets.
What you'll do
Articulate a long-term vision for our Referral program platform and customer touchpoints, building upon the overall group strategy
Deeply understand our customers, our business model, and how our Referral program motivates customers to subscribe to our services and stay engaged
Scope and develop data-driven product solutions in order to achieve ambitious business objectives
Ownership and development of robust A/B testing strategies across HelloFresh Group brands
Set up processes to work with an agile team and drive continuous improvement.
What you'll bring
Proven track record in building growth products at scale with concrete, consistent results
Excellent business acumen and proven ability to work with senior commercial stakeholders
Outstanding written and oral communication that can break down complex concepts and adapt communication to different audiences
A strong data sense for interpreting trends and translating them into insights for data-driven decision-making
Proven experience in leading and developing high-performing product teams, fostering a culture of innovation, collaboration, and continuous improvement.
What we offer
The opportunity to play a pivotal role in shaping the customer experience of a globally recognized brand in an exciting growth phase.
Work in a dynamic environment that values innovation, creativity, and collaboration.
Join a diverse and inclusive team that values individual perspectives and fosters professional growth.
Comprehensive relocation assistance to move to Berlin plus visa application support
Healthy discount on weekly HelloFresh boxes
Annual learning and development budget to attend conferences or purchase educational resources
A diverse and vibrant international environment of 70+ different nationalities
Additional perks include: Free crash course in German, compensation for advanced external German classes, discounts for our neighboring gym & Urban Sports Club, summer & winter parties.
#product #growth
Are you up for the challenge?
Please submit your complete application below including your salary expectations and earliest starting date.
After submitting an application our team will review this and get back to you within 5 business days.
For insight into our interview process take a look at our recent post here.