Associate Director of Product - Conversion Journey (m/f/x)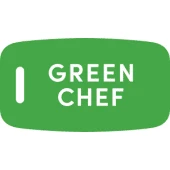 Green Chef
Product
Berlin, Germany
Posted on Friday, November 10, 2023
The role
Are you ready to ignite a revolution as the Associate Director of Product in our Conversion Journey Tribe? Brace yourself for an extraordinary opportunity to craft the best user experience in converting prospective customers that will reshape the landscape for all HelloFresh brands and products. From reimagining mealkit subscriptions to reinventing the way customers can make seamless, informed, and personalized purchase decisions, and even pioneering entirely new purchase models, you will be at the helm of innovation in the coming years.
You will be an individual contributor who will define the long-term vision, set data-driven roadmaps to get there and own technical delivery of new features, all in close collaboration with our commercial Marketing teams. This is a strategic leadership role that will elevate all HelloFresh brands, and hence we are looking for a strong leader that combines technical and commercial skills to drive the right investments in the next few years.
What you'll do
Articulate a long-term vision for the conversion funnels and capabilities to support future commercial strategy.
Champion a user-centric approach to product development, leveraging customer insights, data analysis, and feedback to continually iterate and optimize customer experience.
Create a roadmap to deliver on the long-term vision and generate measurable P&L impact from new customer journeys.
Define, plan, and deliver product strategies and track their impact.
Collaborate with a cross-functional team for successful delivery.
Set up processes to work with an agile team and drive continuous improvement.
What you'll bring
Conversion Rate Optimization Expertise: Strong understanding of customer considerations at the point of purchase decisions, best practice knowledge for impacting early retention in the funnel, and funnel-related challenges in the e-commerce, retail, or food industry, including subscription-based models.
Experienced Product Management Skills: Proven track record of delivering complex products and features from concept to launch, defining product strategy, creating roadmaps, and leading cross-functional teams.
Strategic Thinking: Strong analytical and strategic thinking abilities, translating market dynamics, customer needs, and competitive positioning into actionable product plans and conversion funnel strategies.
Collaboration and Communication: Excellent interpersonal and communication skills, collaborating effectively with stakeholders at all levels of the organization and inspiring cross-functional teams to achieve product goals.
Leadership and Team Management (optional): experience in leading and developing high-performing product teams is a plus, but not mandatory.
What we offer
The opportunity to play a pivotal role in shaping the customer experience of a globally recognized brand in an exciting growth phase.
Work in a dynamic environment that values innovation, creativity, and collaboration.
Join a diverse and inclusive team that values individual perspectives and fosters professional growth.
Comprehensive relocation assistance to move to Berlin plus visa application support
Healthy discount on weekly HelloFresh boxes
Annual learning and development budget to attend conferences or purchase educational resources
A diverse and vibrant international environment of 70+ different nationalities
Additional perks include: Free crash course in German, compensation for advanced external German classes, discounts for our neighboring gym & Urban Sports Club, summer & winter parties.
#product #growth
Are you up for the challenge?
Please submit your complete application below including your salary expectations and earliest starting date.
After submitting an application our team will review this and get back to you within 5 business days.
For insight into our interview process take a look at our recent post here.