Technical Writer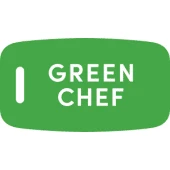 Green Chef
Marketing & Communications, IT
Lake Zurich, IL, USA
Posted on Thursday, November 9, 2023
Technical Writer, Strategic Initiatives
Come see what's cookin' at HelloFresh!
At HelloFresh, we aim to revolutionize the way we eat by making it more convenient and exciting to cook meals from scratch. We have offices all around the world and deliver delicious meals to millions of people.
We are the industry leader in meal-kit subscription services and we're growing all the time. We have distinct meal-kit services that cater to everyone with the most menu variety in the market, which allows us to reach an incredibly wide population of people.
Our team is diverse, high-performing, and international, and our work environment is an inspiring space where you can thrive as a result.
Job Snapshot
As the Technical Writer for Strategic Initiatives, you will be responsible for developing and maintaining instructional manuals, standard operating procedures, and supporting documentation for technical and non-technical audiences across maintenance, safety, and security divisions. You'll be part of a fast-paced, high-impact organization committed to getting things done while maintaining a long-term vision in critical areas that span the whole company.
You will…
Gain an in-depth knowledge of our products, services, processes, and procedures
Build collaborative relationships with key stakeholders and subject matter experts to create, edit, and test work instructions or specifications
Interpret maintenance, safety, and security documentation to create accurate, technician-oriented work instructions and process documents that fully meet design intent
Maximize process and instructional efficiency in order to reduce the chances of technician error
Develop and deliver effective technical documentation for internal stakeholders and teams
Create documentation suitable for both technical and non-technical audiences
Develop tools and processes to optimize content delivery and limit manual content maintenance
Work with document management software and release systems in order to preserve and manage content integrity and version control
Develop learning material and objects in collaboration with training + development partners
You are…
Bold: you have vision, passion and grit; you're not afraid to take calculated risks and constantly challenge the status quo
Agile: you roll with the punches and don't get overwhelmed easily, you adapt quickly to change and know how to deliver results in a fast-paced, autonomous environment
Problem-solver: you understand there is not a one-size-fits-all approach when problem-solving; you think outside the box and enjoy grinding away at issues to find a solution
Programmatic: you're able to identify the system component that is causing the error, as well as the options available for resolving it and completing the task efficiently
Strategic: you see the bigger picture, as well as each moving part which allows you to recognize and resolve situations that are ambiguous or challenging for others
Strong Communicator: you've got an exceptional ability to present complex information in a way that's easy to understand
You have…
3+ years professional experience producing professional technical documentation
Bachelor's degree preferred; high school diploma or GED required
Knowledge of mechanical processes in a manufacturing and/or food production environment
Familiarity with core systems relevant to the role including Intelex, Jira, and Quickbase
Experience converting technical instructions and information into content intended for a variety of audiences and ability levels
Experience developing SCORM learning objects for an LMS environment
Exceptional communication abilities
A genuine passion for tech, writing, and/or food
A proactive approach to collaborating and finding things out
Proven attention to detail and accuracy
Excitement for working in a start-up environment with a high level of ambiguity and change
High level of integrity and ethics with excellent follow-through
Ability to travel up to 10%
You'll get…
Competitive salary & 401K company match that vests immediately upon participation
Paid parental leave (16 weeks)
Generous PTO policy
Day one benefit coverage for health/dental/vision ($0 monthly premium and other flexible health plans)
75% discount on your subscription to HelloFresh, as well as other product initiatives
Snacks, coffee & catered meals
Company sponsored outings & Employee Resource Groups
Collaborative, dynamic work environment within a fast-paced, mission-driven company
It is the policy of HelloFresh not to discriminate against any employee or applicant for employment because of race, color, religion, sex, sexual orientation, gender identity, national origin, age, marital status, genetic information, disability or because he or she is a protected veteran