Technical Manager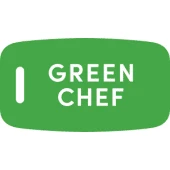 Green Chef
IT
London, UK
Posted on Thursday, November 9, 2023
HelloFresh is on a mission to transform the way the world thinks about home cooking. Forget the hassle of supermarkets, or the tiresome process of planning your weekly meals - we deliver to your door all the ingredients, instructions and inspiration needed to make delicious meals at home, from scratch.
At just 10 years in, we're the industry leader and have delivered hundreds of millions of meals to millions of households worldwide and are passionate about disrupting one of the last industries to go online - food and grocery.
But most importantly, it's our incredible people who make HelloFresh what it is. We thrive on giving our employees an inclusive working environment, in which they have access to development opportunities and in which their voices are heard and valued every day. This helps us best reflect and serve our customers.
So, if you're keen to join a growing, caring company which puts its people at the heart of what it does, look no further!
About the job:
Are you passionate about building food safety standards and driving product quality? We are looking for someone with technical experience to drive food safety and quality compliance.
Our Food Safety & Quality Assurance team is recruiting and we are looking for an experienced and highly driven Food Safety professional to join our UK team as a Technical Manager. Working collaboratively with our procurement, culinary development, suppliers and our distribution network, the role will share best practice, create standardised ways of working, drive improvement in food safety & quality and leading on various strategic projects to ensure we delight our customers.
What will you be doing?
Manage and coordinate the product lifecycle and launch of a new range of products working cross functionally with local and global teams to deliver fantastic products to delight our customers.
Perform on-site supplier visits and audits to manage their approval and drive strategic improvements in quality to increase customer satisfaction.
End to end review and improvement of Quality Control Processes in your product area working closely with our teams at our distribution centres, offices and our supply base.
Using your expertise, knowledge from industry and the supply base to develop best practice ways of working with your suppliers and internally.
Strategically manage supplier product quality and performance. Delivering focussed error (complaint) reduction initiatives and identifying projects that will improve our quality and safety standards across farm, packhouse and distribution.
Develop and maintain strong relationships with internal and external stakeholders to ensure optimal performance
Investigate and manage quality issues at our distribution centres and suppliers to ensure customer availability and quality is not compromised with thorough root cause analysis and corrective action.
Work with the wider technical team and Procurement to ensure that we create stringent product specifications to deliver for our customers.
Who you are:
3 years + experience in the food industry.
Additional food quality & safety qualifications highly desirable (e.g. HACCP, internal auditing)
High quality mindset
Strong in communication and negotiation skills. Adept at pragmatic approaches to solving time sensitive issues
Willing and practiced in decision making; stays calm even in challenging situations
Energised working in a fast paced environment; ability to multitask with different and competing workstreams
Willingness to travel (mainly within the UK though some overseas travel may be required) and spend 50% of your time at suppliers, distribution centres and head office (where you will be based).
Valid UK driving license
What you will get in return:
Upon starting your employment:
70% discount on HelloFresh or Green Chef boxes
Bippit financial wellbeing account
Premium Headspace account
Group Life Assurance
Cycle to work scheme
Eye care scheme
Learnerbly professional development membership
MoreHappi unlimited professional coaching membership
Upon passing probation:
Company pension scheme
Gym membership
Bupa private medical insurance (including dental)
Other great perks:
If in the office, enjoy a free breakfast every day
Dog friendly office! (London site only)
Hybrid working- 50/50 remote working & flexible start/finish times (role dependent)
Mental health first aiders and an employee assistance programme
Working from home equipment budget
Location: The HelloFresh Farm, 60 Worship Street, EC2A 2EZ, London
Recruitment process: please fill in / first, you will have a phone interview with a member of our Talent Acquisition team. Should you be successful, you will be asked to complete a technical test and, depending to the result, you will be invited for two video interviews: one competency, and one culture fit.
We are convinced that diversity is what makes our teams stronger: whatever your identity or background might be, you will have something invaluable to offer to this company. We want to know what it is! Please apply.
Please note that all our sites in the UK are wheelchair accessible.