Senior Regional Director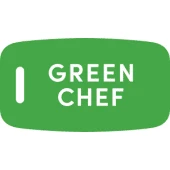 Green Chef
Administration
Irving, TX, USA · Newark, NJ, USA · Phoenix, AZ, USA · Arizona, USA
Posted on Thursday, November 9, 2023
The Regional Sr. Director of Operations will lead and develop the supply chain and fulfillment operations for our network of DC's. You will have multi-site ownership & be responsible for the operations strategy, optimization, as well as execution. As a key contributor to a critical area in our business, you'll define and implement how we bring our products to our customers.
** This role is based out of a distribution center; Irving TX/Newark NJ/Phoenix AZ or Newnan GA**
You will...
Have multi-unit oversight with the responsibility of all budgetary and operational aspects of each location

Travel 75% of the time to multiple locations within your region

Manage key metrics and KPI's relevant to the business and operational excellence

Skillfully manage the demands of a dynamic, high-growth environment and lead both corporate and field employees through change initiatives.

Create a fun and engaging work environment to enable all employees to feel connected to the company's vision and values.

Identify supply chain risks, and develop tools and mitigation strategies for alternative plans

Identify valuable production and leadership methodologies, present areas of opportunity to the leadership team, and drive the establishment of new initiatives and best practices

Play an integral role in site level project execution, capacity planning, & day-to-day operations

Embrace and guide others through change and continuous improvement, aligning the team to both short- and long-term priorities. This includes allocating resources and mobilizing people to achieve targets with consistently monitoring progress and measuring success.

Foster a culture of accountability, performance and best-in-class employee engagement to drive results and creative thinking. Lead with integrity, empathy and curiosity, providing coaching, feedback and productive insights to help people be at their best.

Build & establish a strong team with a leadership pipeline; coach and develop talent

Be the liaison between site operations and other functions within Headquarters,

Ensure adequate communication of company goals and priorities to the Fulfillment Center teams

Ensure adherence to OSHA, GMP, SQF, food safety and facility compliance

Drive Safety, quality, cost, and delivery, while growing and expanding capabilities of each site

Share and exchange operational best practices between all HelloFresh centers

Reward and recognize performance and execute on progressive discipline, as needed

Instill a customer-focused mindset committed to delivering the highest quality product
You are…
Bold: you're adventurous, outgoing and optimistic; you're confident making decisions and taking calculated risks

Entrepreneurial Spirit: you have the vision, passion, and imagination; you are not afraid to ask, 'what if' and constantly challenge the status quo

Versatile: you roll with the punches and don't get overwhelmed easily; you enjoy grinding away at issues and have a knack for delivering results in hyper-growth, constantly changing environments

Analytical: data is your friend; you're able to translate numbers into action and pave the way for efficiency

Team-oriented: you have a track record of leading cross-functional teams and cultivating collaborative partnerships at all levels and departments of an organization

Strategic: you recognize and resolve situations that are ambiguous or challenging and use logic to identify alternatives, evaluate, and present approaches to solving complex problems while thinking in terms of contingency plans

Customer-focused: slightly obsessive-compulsive when it comes to customer experience and strive to deliver a product that is second to none
You have...
Bachelor's Degree required - Master's preferred

10+ years of experience managing multi-unit facility operations in a
Food/Beverage/e-commerce fulfillment/distribution center setting
APICS CPIM or CSCP certification (preferred)

Progressive supply chain leadership roles

Demonstrated ability to enforce metrics that drive efficiency, measure performance and reduce costs

Strong strategic thinking skills coupled with demonstrated ability to be hands-on and tactical

Demonstrated record of team building, mentoring and change management.

Motivated, developed and managed multi-unit centers consisting of 500+ employees in each center

Strong knowledge of demand management, forecasting tools, and operations planning.

Familiarity with FSMA, HACCP, SQF

Previous experience/best practices implementing and using continuous improvement/lean tools such as; Six Sigma, 5-S, Lean Manufacturing, etc. to drive improvement.

Excitement for working in a fast-paced environment with a high level of ambiguity and change

Values-driven leadership style to guide and develop a team in alignment with the company's culture and business goals

Flexibility to work weekends and/or night shifts




You'll get…
Competitive Salary, stock options & 401k company match that vests immediately upon participation

Generous parental leave of 16 weeks & PTO policy, as well as paid holidays off

$0 monthly premium and other flexible health plans

Amazing discounts, including up to 75% off HelloFresh subscription

Flexible shift scheduling & advancement opportunities

Emergency child and adult care services

Snacks & weekly catered lunches

Collaborative, dynamic work environment within a fast-paced, mission-driven company
Position is eligible to participate, contingent on Supervisory Board Approval, in HelloFresh's equity program.