Senior Analyst, People Insights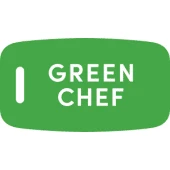 Green Chef
IT, People & HR
New York, NY, USA
Posted on Thursday, November 9, 2023
Senior Analyst, People Insights
You will be a core member of the People Insights team and will play a critical role in evolving HelloFresh's people strategy through data. You will be known for your People Science expertise and your collaborative ability to partner with key stakeholders to collect and analyze our data across the People Team, transforming it into meaningful insights that influence org-wide employee-focused decisions.
Candidates should be prepared to thrive in an ambiguous, fast-paced & high-growth environment and have a passion for working with key business stakeholders to use data to enrich the employee experience at HelloFresh.
**This role will be hybrid out of our NYC HQ.

You will...
Support People Centers of Excellence (COEs) to develop impactful KPIs focused on business priorities, challenges, & strategies, ensuring metrics will help solve people-related business challenges.
Partner with COEs across the People Team (Employee Experience, Total Rewards, Talent Acquisition, etc) to build & enhance a portfolio of data products that enable stakeholders to make data-driven decisions.
Embed additional people data points into how we talk about the Employee tying together data across COEs to create actionable insights for senior leaders that support attracting & retaining the best talent.
Serve as a thought leader in the People Analytics space, elevating our analytics capabilities and ensuring we have strong data governance & data management practices.
Design, build, & maintain a unified portfolio & roadmap of dashboards, reports & automations, based on requirements created in partnership with COEs (e.g. SQL, Tableau, Domo, Python, etc.).
Rationalizes & manages data sources, tools and roadmap - emphasizing consolidation, standardization & automation of data pipelines.
Develop, test, and implement predictive models designed to support HR and business leaders in the optimization of our talent process across the organization.
Work in partnership with teams to become a systems expert (i.e. CultureAmp, Workday).

You Are...
Analytical: you use data to problem solve and tell compelling stories.
Accurate: you have excellent attention to detail and can field multiple ad hoc requests simultaneously, delivering them on time and with accuracy.
Action-Oriented: you communicate and share analysis and insights that focus on driving action and change.
Storyteller: you are passionate about the people behind the data and you love diving into data to uncover stories that provide clear insights, helping leaders make informed and impactful decisions.
Agile: you thrive on managing concurrent projects in a dynamic high-growth environment.
Innovative: you enjoy bringing projects from concept to creation, using creativity to address challenges along the way.
Collaborative - you have experience working across various levels of an organization, building trust and fostering collaboration.

You have...
Background or relevant experience in Industrial-Organizational Psychology, Organizational Development, HR Analytics.
3+ years of HR analytics experience focused on delivering people-based insights and driving meaningful impact within your organization.
Experience in developing reporting on a BI platform (e.g. Tableau, Domo) & presenting to key business stakeholders. Experience with data modeling and data science is a plus.
Experience in SQL and in developing data pipelines to support a portfolio of data products (experience in data governance and data management best practices).
Experience with HR systems (CultureAmp, Workday, ADP).
Experience working across various levels of an organization, building trust, and fostering collaboration.
Excellent communication and presentation skills, written, visual & verbal.
You'll get…
Competitive salary, 401k with company match that vests immediately upon participation, and company equity plan based on role.

Generous PTO and parental leave of up to 16 weeks.

Comprehensive health and wellness benefits with options at $0 monthly, effective first day of employment.

Tuition reimbursement for continuing education.

Up to 75% discount on subscriptions to HelloFresh meal plans (HelloFresh, Green Chef, Everyplate, and Factor_).

Access to 6 different Employee Resource Groups (ERGs) including those for minorities, women, veterans, parents, and LGBTQ+.

Inclusive, collaborative, and dynamic work environment within a fast-paced, mission-driven company that is growing exponentially year over year.