[LAUNCH] [OPERATIONS] Head of Downstream Operations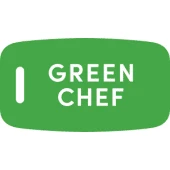 Green Chef
Operations
Italy
Posted on Thursday, November 9, 2023
The role
At HelloFresh we love food, and our mission is to change the way people eat forever. That change comes conveniently packaged in a box - a HelloFresh Box, filled with the best fresh ingredients. With our meal boxes with easy to cook recipes and fresh ingredients, we are driving change in the quickly evolving food industry.
HelloFresh Italia is part of a large group founded in Berlin in 2011: we are the world's leading meal kit provider delivering in 18 countries across 4 continents, with a revenue of €7.6 billions in 2022. We entered the Italian market in October 2021, with an innovative data-driven supply chain and a significant sustainability focus. Mid-term, we have great ambitions to grow into a leading food organization in Italy, impeccably delivering tailored everyday eating options our customers are excited about.
Our Head of Downstream Operations will be a driven, communicative leader with strong analytical and problem solving skills who is excited to contribute to HelloFresh Italy's growth story.
Above all, we are looking for people who will make HelloFresh better. We believe there are many different ways of developing skills and we love diverse experiences! So even if you don't "tick all the boxes" but think you'd thrive in this role, we would really like to learn more about you.
What you'll do
Reporting into the CEO, elaborate our Downstream Ops strategy to deliver tangible impact to quality, resilience, scale, efficiency and budget,
Ensure impeccable execution across four departments: Production, Logistics, Ops Tech and Customer Care,
Lead continuous improvement of our Ops KPIs (e.g. error rates, throughput) and prioritize teams roadmaps accordingly,
Oversee relationships with 3rd party logistics providers to ensure effective assembly and delivery of all HelloFresh boxes (i.e. on-time, no errors),
Ensure implementation of world-class systems and fulfillment processes to support our adaptability & scaling ambitions,
Build, own and monitor a large Operations budget (including additional investment linked to strategic projects), feeding directly into out P&L,
Leverage our global playbook and collaborate with HQ experts and other markets to derive initiatives to continuously improve our operating model including Procurement, Food Safety & Quality Assurance, Tech, Product and Financial Planning),
Build, lead, and develop high-performing Ops & Analytics team in an ever-changing positive and performance-driven culture.
Who you are
Bold: you're adventurous, outgoing and optimistic; you're confident making decisions and taking calculated risk
Entrepreneurial Spirit: you have the vision, passion, and imagination; you are not afraid to ask, 'what if' and constantly challenge the status quo, nor rolling-up your sleeves to get things done if needed
Versatile: you roll with the punches and don't get overwhelmed easily; you enjoy grinding away at issues and have a knack for delivering results in hyper-growth, constantly changing environments
Analytical: data is your friend; you're able to translate numbers into action and pave the way for efficiency
Team-oriented: you have a track record of leading cross-functional teams and cultivating collaborative partnerships at all levels and departments of an organization
Strategic: you recognize and resolve situations that are ambiguous or challenging and use logic to identify alternatives, evaluate, and present approaches to solving complex problems while thinking in terms of contingency plans
Customer-focused: positively obsessed with customer experience and strive to deliver a product that is second to none
What you'll bring
Fluency in English and Italian - both written and spoken
5+ years of experience in high-performance, Ops-excellence environments,
Passionate and supportive people leadership with 3+ years' experience managing teams,
Strong dose of critical thinking and a "learning never stops" mindset,
Excellent analytical skills and a data-driven approach to decision making, coupled with strong business mindset required to lead business impact assessments,
Ability to think strategically and communicate at the executive level, coupled with top-notch organizational skills and an attention to detail,
Strong ability to influence required in a partnership environment with third-party stakeholders,
Background in Manufacturing, Fulfillment, Shipping, Receiving, Inventory, Warehousing,
Hands-on mentality and excitement for working in an environment with a high level of ambiguity and change, with ability to deal with a broad range of challenges related to operationally scaling a venture,
High level of integrity and ethics
Are you up for the challenge?
Please submit your complete application below including your salary expectations and earliest starting date.
After submitting an application our team will review this and get back to you within 5 business days.