FSQA Technologist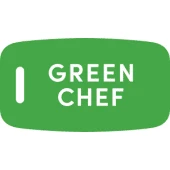 Green Chef
Sydney, NSW, Australia
Posted on Thursday, November 9, 2023
Job description
Based in our Sydney Head Office, NSW, and reporting to the FSQA project manager - downstream, we are looking for a seasoned FSQA technologist in project coordination to join our growing team.
The FSQA technologist in project coordination plays a crucial role in the business by ensuring that the packaging used is properly validated and performing as expected, maintaining the food safe throughout its journey. They thrive for sustainable continuous improvement and total end-customer satisfaction.
You will...
Coordinate the evaluation, validation, introduction and update of packaging used, ensuring compliance with the Food Safety Standards, Internal standards and requirements,
Lead packaging validation & verification, actively representing FSQA as key stakeholder in OPS strategic projects related to packaging,
Participate to the development and the maintenance of both local and global policies and guidelines around packagings management,
Drive continuous improvement initiatives (e.g. Packaging optimization, Live Temperature tracking, sustainability evaluation) and coordinate sharing of information and best practice across other geographies,
Manage Warm Complaints, from monitoring and reporting to improving performances to Global KPI. Collaborate with the Operations team to deliver on key performance metrics,
Coordinate the development of SKUs artwork, between Designers and Procurement, to ensure compliance with legislation and timely delivery of the SKU in its designed packaging,
Build effective relationships with relevant internal and external stakeholders.
You are / have...
Embracing change, challenge and working in an autonomous way,
3+ years of experience in a Project Management, Quality Assurance or Technical (temperature related) role, preferably in FMCG,
Sound understanding and experience with CAPA management and Quality Management Systems, such as ISO 9001, be familiar with GFSI standard requirements and a good knowledge of government food and labeling regulations (ANZ),
Excellent planning, prioritisation and organizational skills to manage multiple priorities,
Internal and/or external auditing experience, ideally working in a GFSI certificated environment,
Adept at data manipulation and analytics, excellent reporting and presentation skills,
Able to effectively liaise with both inter- and intra- disciplinary teams across various departments either at the Distribution Center's levels, across the organization or with external stakeholders,
Knowledge of food packaging and labeling will be regarded as a valuable asset,
HACCP trained.
What you'll get in return…
The chance to have a significant impact on one of the fastest-growing global food technology companies in an exciting growth phase
Company discount - 70% off HelloFresh boxes
Flexible working arrangements
Egoless environment, constant learning with room for personal growth
Free access to Headspace
HelloFresh Academies - monthly internal learning & development
A diverse and vibrant international environment, with offices in 18 countries
Start Date: Immediately available
Duration: Full time role. You must have the right to work full-time in Australia
Location: based at the Sydney Head Office, Chippendale, NSW