Senior Analyst, Planning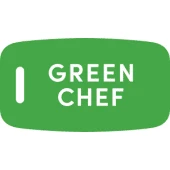 Green Chef
IT
Newark, NJ, USA
Posted on Tuesday, November 7, 2023
Sr Analyst, Planning
Role: Sr Analyst, FSQ Labor Planning, all Brands
Location: Newark, Dallas, Phoenix, Newnan
Reports to: AD of Planning
Come see what's cookin' at HelloFresh!
At HelloFresh, we want to revolutionize the way we eat by making it more convenient and exciting to cook meals from scratch. We have offices all over the world and we deliver delicious meals to millions of people.
We are the industry leader in meal-kit subscription services and we're growing all the time. We have distinct meal-kit services that cater to everyone with the most menu variety in the market, which allows us to reach a wide population of people.
The HelloFresh team is diverse, motivated, and international, and our work environment is an inspiring space where you can excel as a result.
Job Description:
HelloFresh is looking for a Senior Analyst to join the Quality team to provide in-depth, insightful analysis to help make strategic decisions and contribute to the growth of HelloFresh. The Senior Analyst will be focused on data deep diving, providing insightful analysis, maintaining and creating tools to drive business changes! You will be data-driven, demonstrate ownership and collaboration!
You will…
Maintain and own continuous improvement of planning tools, including staffing models and labor forecasting tools.
Build new analytics tools and reporting to measure our results, important success metrics, and spend efficiency, applying existing infrastructure and creating new capabilities.
Analyze daily, weekly, and monthly labor and planning data to drive strategic decision makings
Identify and execution on tool and data automation opportunities
Continuously learn about the landscape of Supply Chain Data and build cross-functional relationships with analysts across disciplines
You are…
A critical-thinker—Use logic and reasoning to identify the strengths and weaknesses of alternative solutions, conclusions or approaches to problems.
A data driven person
Open minded and curious - Someone who is not afraid to try new approaches to problems and take risks
Motivated to take up and start new projects and achieve work with risk of failure.
Motivated for Results— and focus activities that have tangible results.
A partner- Understand different points of view and move towards common goals.
You have…
BA/BS required, Computer Science, Engineering degree is preferred
Knowledge of SQL is required
Knowledge of Google Sheet or Microsoft excel is required
Knowledge of Python, java script or any computer language is preferred
You'll get...
Great compensation package and 401k company match that vests immediately upon participation
Generous parental leave of 16 weeks and PTO policy, and paid holidays off
$0 monthly premium and other flexible health plans
Amazing discounts, including up to 75% off HelloFresh subscription
Flexible shift scheduling and advancement opportunities
Emergency child and adult care services
Snacks and monthly catered lunches
It is the policy of HelloFresh not to discriminate against any employee or applicant for employment because of race, color, religion, sex, sexual orientation, gender identity, national origin, age, marital status, genetic information, disability or because you are a protected veteran.