Quality Assurance Supervisor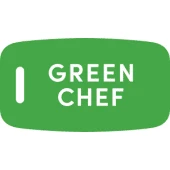 Green Chef
People & HR, Operations, Quality Assurance
Burr Ridge, IL, USA
Posted on Tuesday, November 7, 2023
Job Description:
Factor_ a brand of HelloFresh is seeking a QA Supervisor. The QA Supervisor will lead our QA teams to ensure Good Manufacturing Practices (GMPs) and sanitation meet our high-quality standards to provide the best service to our customers. This will include effectively helping to manage the Quality Assurance Technicians whilst ensuring manufacturing and quality standards are maintained.
You will ….
Provide employee instructions to provide advice on how to perform their task (QA checks, documentation, expectations).
Work towards continuous improvement in all areas. Ensure all actions better the business of HelloFresh and do not break any company policies.
Maintain accurate documentation regarding GMPs, HACCP, incoming truck/product inspections and Quality events/Holds; including document control.
Coach QA employees to follow company procedures
Train new employees on standard operating procedures
Ensure that the daily workload is equally distributed based priority and ability
Report defective materials or questionable conditions to the Associate QA Manager and/or QA Manager
Occasionally required to inspect products or surfaces using tools such as thermometer, IR gun, gas analyzers, food scales, and metal detectors.
Calibrate daily the thermometer and IR gun units.
Verify scales and metal detectors are within their calibration date range and not past due.
Update quality numbers in the computer system; can use a computer and type/data entry using computer programs
Monitor and update your department's staffing metrics and headcount
Provide guidance to employees by coordinating work and resolving problems for their QA team.
Verify CCP checks are completed within the set frequencies and meet the HACCP plan's critical limits. Any failed, missed, or cancelled check has proper supporting documentation for the non-compliant check.
Execute GMP audits.
Monitor the DigiSense temperature system and escalate any non-conformities for temperature abuse.
Verify truck inspections are completed in a timely manner and escalate any non-conformities for temperature abuse.
Manage all non-conformance products to be placed on hold per the Hold SOP.
Document and submit the daily end of shift report via email.
You are…
A leader that fosters team cooperation for a large group of employees
Maintain momentum and keeping employees on task to meet goals and deadlines
Leadership: train and develop a large group of employees, ongoing process improvement
Performance Management: for assigned production lines, hiring, promotions, performance reviews
Problem Solving/Analysis: professional, confidential
Results Driven
Communication Proficiency: speak to employees with tact and diplomacy
Time Management: tracking/monitoring production and maintaining productivity
Technical Capacity: Sanitation, food safety & quality, computer literacy to input information into the computer
Learning Orientation: able to take direction and relay information to employees
At a minimum, you have…
Associate degree in food science or related field
1 or more years of related experience
Expected to obtain certification for Food Safety Manager
Plus, if bilingual in Spanish
Basic math skills (addition, subtraction, multiplication, division and fractions).
Basic computer skill knowledge.