Associate Production Manager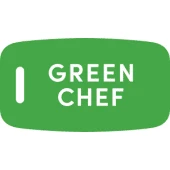 Green Chef
Product
Aurora, IL, USA
Posted on Tuesday, November 7, 2023
Job Description:
Factor_a brand of HelloFresh is seeking an Associate Production Manager. The Associate Production Manager will execute the production plan made by the Director of Operations and supervise the team supervisors, line leads, and hourly associates throughout the shift. In this role, you will manage the plating and production scheduling and labor strategy in the production (packing) area.
Work with the Director of Operations and HR Manager to properly execute all company policies, rules, progressive discipline, and performance reviews. You will oversee multiple activities simultaneously such as employee safety, product quality, food safety, inventory, etc. and take ownership of the output of supervisors, leads and associates working on your team. You will also be responsible for training and developing your team, as well as coaching employees to perform at their best. You must be able to strategically implement best practices and CI principles, and work closely with other functions within the facility such as R&D, Safety, HR, Kitchen, Logistics, etc., to execute plant-wide initiatives.
You will…
Execute final Production Scheduling.
Ensure product quality of the department.
Manage site and shift supervisors in Plating/Production at both Aurora and Burr Ridge
Set direction for supervisors, leads and associate's talent development
Be a liaison to kitchen, R&D and HR to appropriately schedule, plan and staff all production shifts, and execute company initiatives.
Be responsible for production area continuous improvement initiatives and direction.
Cover gaps in supervisor attendance and leadership needs.
Provide coaching and development to shift hourly associates.
Provide all employees with necessary tools, proper training and corrective direction.
Work with supervisors to resolve employee issues through appropriate problem resolution.
Balance quality, productivity, cost, safety and morale to achieve positive results in all areas.
Work to continuously improve processes.
Manage performance measures, and provide regular progress reports to stakeholders in other departments during the shift.
Submit necessary reports and required paperwork at the end of the shift.
Provide strategic direction to support supervisors and leads in planning daily shift meetings and safety meetings with employees.
Conduct interviews for key vacancies within the department.
Manage department priorities and delegate appropriately as situations arise.
Track absenteeism and timekeeping daily.
Perform accident investigations and implement corrective measures as appropriate
You are…
A strong leader: Able to train and develop a large group of employees and manage multiple production lines
A problem solver
Results Driven
Able speak to employees with tact and diplomacy
Able to multitask - tracking/monitoring production and maintaining productivity
Computer literate to input information into the computer
Able to take direction and relay information to employees
Comfortability in being exposed to cool and/or cold environment (10º - 40º)
At a minimum, you have...
5+ years of experience managing production in a fulfillment/distribution center; preferably within the Food industry.
Required: High School Diploma or GED or related work experience
4+ years of supervisory experience in a production environment with relevant experience in the Food Industry
Fluent in Microsoft Office and Google Suite applications