Associate Director, Planning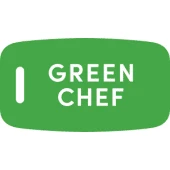 Green Chef
Newark, NJ, USA
Posted on Tuesday, November 7, 2023
Associate Director, Planning FSQ
Location: Newark, Dallas, Phoenix, Newnan
Reports to: Sr Director Quality
Come see what's cookin' at HelloFresh!
At HelloFresh, we want to revolutionize the way we eat by making it more convenient and exciting to cook meals from scratch. We have offices all over the world and we deliver delicious meals to millions of people.
We are the industry leader in meal-kit subscription services and we're growing all the time. We have distinct meal-kit services that cater to everyone with the most menu variety in the market, which allows us to reach an incredibly wide population of people.
The HelloFresh team is diverse, high-performing, and international, and our work environment is an inspiring space where you can thrive as a result.
Job Description
As AD, Planning, you will lead the continued development and iterations of the FSQ staffing models. This includes building and improving staffing models for hourly, salaried, and sanitation teams across our four brands. This person will represent and advocate for the FSQ labor planning team and work with FSQ leadership, fulfillment planning, operations, field HR, and core HR to provide data driven staffing solutions and ensure we are meeting our MPB budget.
You will...
Drive key data needs across FSQ labor planning and staffing operations, manage stakeholder expectations, present and interface with internal client stakeholders.
Conduct analysis of our current FSQ core metrics and identify new key insights to optimize labor planning
Lead continuous improvement projects around labor planning data inputs and analysis throughout FSQ in all business units
Work with our internal teams to promote creative analysis of gaps in labor delivery
Partner with HRBP's and hiring managers to to support the implementation of hiring strategies
Develop specific metric analysis (by site and business unit)
Take a data validated approach to your work
Develop strategic understanding of labor delivery in order to achieve contracted service level metrics
Develop, evaluate and implement recommendations for new methods, procedures and approaches to key headcount metrics
Conduct ROI analysis to support in determining go forward strategies and direction
Present cost estimations for staffing related incentive programs and/or wage adjustments
Build, maintain, update, re-forecast FSQ MPB budgets
Travel as needed
Other projects as assigned
Key Characteristics
Bold: you are a true entrepreneurial spirit and not afraid to take calculated risks to disrupt the status quo; you're a visionary leader that listens to your team and values their ideas
Analytical: numbers are your friend; you translate numbers/data into action and pave the way for efficiency
Agile: proven ability to adapt quickly and deliver results in a fast-paced environment; you don't get overwhelmed easily and thrive with autonomy
Results-driven: natural problem solver with excellent prioritization skills and a focus on quality
Customer-focused: you understand the importance of highly satisfied customers and are committed to delivering a product and experience that is second to none
Preferred Qualifications
Bachelor's degree in Supply Chain, Industrial Engineering, Business or relevant field
3+ years Fulfillment Operations / Manufacture Operations /Demand Planning (scheduling, planning, forecasting, performance measurements)
Superior communication; able to cultivate collaborative relationships across all levels
Ability to solve practical problems and deal with complex variables in situations, navigating ambiguity
Strong project management and continuous improvement skills
Proficiency in Microsoft Word, Excel, Outlook and PowerPoint in addition to the Google Suite of products
You'll get...
Great compensation package and 401k company match that vests immediately upon participation
Generous parental leave of 16 weeks and PTO policy, and paid holidays off
$0 monthly premium and other flexible health plans
Amazing discounts, including up to 75% off HelloFresh subscription
Flexible shift scheduling and advancement opportunities
Emergency child and adult care services
Snacks and monthly catered lunches
Collaborative environment within a mission-driven company