WMS Junior Developer -Koerber (HighJump)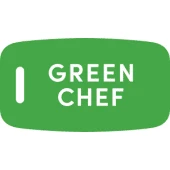 Green Chef
Software Engineering
Aurora, CO, USA · Irving, TX, USA · Newnan, GA, USA · Richmond, CA, USA · Newark, NJ, USA · Swedesboro, NJ, USA · Phoenix, AZ, USA · New York, NY, USA · Illinois, USA · Swedesboro, NJ, USA · Newark, NJ, USA · Irving, TX, USA · Texas, USA · Arizona, USA · Newnan, GA, USA
Posted on Saturday, November 4, 2023
WMS Junior Developer -Koerber (HighJump)
Come see what's cookin' at HelloFresh!
At HelloFresh, we want to change the way people eat forever by offering our customers high quality food and recipes for different meal occasions. Over the past 10 years, we've seen this mission spread around the world and beyond our wildest dreams. Now, we are a global food solutions group and the world's leading meal kit company, active in 19 countries across 3 continents.
So, how did we do it? Our weekly boxes full of exciting recipes and fresh ingredients have blossomed into a community of customers looking for delicious, healthy and sustainable options. The HelloFresh Group now includes our core brand, HelloFresh, as well as: GreenChef, EveryPlate, Chef's Plate, Factor, and Youfoodz.
Job Description:
This position will report to the Technical Lead and work on developing solutions and integrations for our strategic warehouse management system (The Körber Warehouse Advantage/ HighJump Platform) via Webwise Page Editor, Advantage Architect and SQL. This position is preferred to be seated and eligible for hybrid work office policy in one of the following fulfillment/ office locations: Aurora, CO| Aurora, IL |New York, NY| Newark, NJ | Irving, TX | Newnan, GA | Swedesboro, NJ | or Phoenix, AZ. Alternatively, candidates can be fully remote based in any eligible HelloFresh state residence, but with the expectation of some travel to HelloFresh fulfillment centers across the country as needed.
You will…
Participate in the design and analysis of new WMS integration/feature function/ reporting requirements from business partner organizations (operations, procurement, quality, automation engineering and data analytics)
Prepare and present detailed functional and technical specifications that support functional requirements.
Work closely with development team colleagues in an Agile environment, participating in sprint planning, daily scrums, backlog grooming, and other Agile ceremonies
Develop solutions to specifications on time,within budget and with a high degree of quality and precision to specification.
Prepare and clearly communicate best in class methods by which HelloFresh Operations can effectively utilize the enhancements developed.
Document and deliver all required materials to support software change control
Interact with other developers,operations,Product Owners and Support Analysts to ensure that the technical solution offers scale and supports business needs.
Partner with the HelloFresh WMS support analyst team to triage/ troubleshoot/ resolve complex technical issues or system defects efficiently in order to minimize impact on operations users and/or project timelines
Represent Fulfillment Tech team area as needed with any cross functional initiatives and working with colleagues in operations, automation, procurement, or upstream enterprise technology
You are…
Able to multitask and prioritize work in a fast-paced environment
Someone with an analytical mindset and who is passionate about efficiency
Detail oriented with relentless follow up
An excellent oral and written communicator and have a team player mentality
Someone with both technical development proficiency as well as strong operational supply chain process knowledge
Excellent Problem Solving and debugging skills.
Able to work independently and as part of a team.
Self-motivated with a strong sense of ownership.
Able to learn new technologies and adapt to changing requirements.
You have…
0-2 years of Koerber/ HighJump design and development experience with Advantage Architect, Advantage Link, Webwise Page Editor
Proficiency in SQL: complex queries, stored procedures, functions and database objects
Experience with Bartender and Label Design a plus
0-2 years of experience implementing or supporting a tier-one WMS in an RF based distribution, manufacturing, or e-com fulfillment environment
Industry experience in food/ cold chain a plus
An undergraduate degree in Computer Science, Management Information Systems, or Software Engineering preferred but not required
Individual work hours flexibility and reliability to occasionally work with internal customer leadership across various shifts
Willingness and ability to travel to different HelloFresh facilities as needed in support of projects or platform rollouts or to collaborate with peers.
You'll get…
Competitive Salary & 401k company match that vests immediately upon participation
Generous parental leave of 16 weeks & PTO policy
75% discount on your subscription to HelloFresh (as well as other product initiatives)
Employee Resource Groups & Company-sponsored outings
Collaborative, dynamic work environment within a fast-paced, mission-driven company