Senior Expert, Cost Engineering (f/m/x)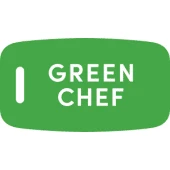 Green Chef
Amsterdam, Netherlands · Paris, France · Berlin, Germany · Auckland, New Zealand · Copenhagen, Denmark · Berlin, Germany · London, UK · Sydney, NSW, Australia · Paris, France
Posted on Saturday, November 4, 2023
The role
The Senior Expert, Cost Engineering (Procurement) is responsible for developing and implementing cost models, cost breakdown structures, and supplier negotiation strategies to optimize our procurement process for proteins. The successful candidate will possess excellent analytical and communication skills, have experience working in a fast-paced environment and a natural process oriented mindset. A background in protein procurement would be ideal.
What you'll do
Develop and implement cost models to identify and analyze cost drivers, benchmark pricing, and monitor cost trends for protein procurement.
Reiterate existing / establish industry and commodity tailored pricing mechanisms with our suppliers based on key cost drivers
Owner of supplier cost relevant data and input processes
Establish ingredient cost targets through should cost analysis
Build and maintain a cost breakdown structure to enable detailed tracking and reporting of protein procurement costs.
Collaborate with cross-functional teams to ensure procurement strategies align with business objectives for protein sourcing.
Lead supplier negotiations and contract management together with the respective category managers to optimize cost and minimize risks for protein procurement.
Analyze supplier commercial performance and implement improvement plans where necessary for protein suppliers.
Manage procurement data and provide regular reporting on key metrics such as savings, cost avoidance, and supplier performance for protein procurement.
Keep up-to-date with industry trends and best practices to identify new opportunities for cost optimization and process improvement for protein sourcing.
What you'll bring
Customer Focus: Ensuring that the internal or external customer's perspective is a driving force behind strategic priorities, business decisions, organizational processes, and individual activities, crafting and implementing service practices that meet customers' and own organization's needs, promoting and operationalizing customer service as a value.
Decision Making: Identifying and understanding problems and opportunities by gathering, analyzing, and interpreting quantitative and qualitative information; choosing the best course of action by establishing clear decision criteria, generating and evaluating alternatives, and making timely decisions; taking action that is consistent with available facts and constraints and optimizes probable consequences.
Driving for Results: Setting high goals for personal and group accomplishment; using measurement methods to monitor progress toward goals; tenaciously working to meet or exceed goals while deriving satisfaction from that achievement and continuous improvement.
Driving Innovation: Creating an environment (culture) that inspires people to generate novel solutions with measurable value for existing and potential customers (internal or external) ; encouraging experimentation with new ways to solve work problems and seize opportunities that result in unique and differentiated solutions.
Emotional Intelligence Essentials: Establishing and sustaining trusting relationships by accurately perceiving and interpreting one's own and others' emotions and behavior; leveraging insights to effectively manage own responses so that one's behavior matches one's values and delivers intended results.
Interest to travel abroad (travel requirement: up to 40%)
Relevant experience in Procurement Consulting as a Category Manager or as a Cost Engineer is a plus
Strong problem-solving skills and ability to prioritize multiple projects
Knowledge of Business Intelligence software is a plus (Tableau, JIRA, ICS)
Strong analytical, problem-solving, and critical thinking skills with a focus on continuous process improvement
Ability to lead and influence business partners, team members, and other stakeholders, present ideas effectively, and facilitate discussion with multiple inputs
Change management, process improvement, and risk assessment skills with experience managing hybrid and flexible delivery-focused teams in a global organization
Assertive, responsible, and adaptable, with the ability to work in a fast-paced environment and navigate complex situations
What we offer
Comprehensive relocation assistance to move to Berlin plus visa application support
Healthy discount on weekly HelloFresh boxes
Annual learning and development budget to attend conferences or purchase educational resources plus access to the HelloFresh Academy
A diverse and vibrant international environment of 70+ different nationalities
Additional perks include: Free crash course in German, compensation for advanced external German classes, discounts for our neighboring gym & Urban Sports Club, summer & winter parties, discount on our Convini vending machines
The chance to have a significant impact on one of the fastest-growing technology companies in Europe in an exciting growth phase