Senior Category Manager, New Venture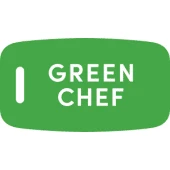 Green Chef
New York, NY, USA
Posted on Wednesday, November 1, 2023
Job Description:
Factor_, a brand of HelloFresh, is looking for a Senior Category Manager to join our newest venture. Since this person will be joining pre-launch, a core element of the role is new product development. You will be responsible and accountable for three key areas: (1) driving new product development and innovation that is deeply grounded in research (2) building and positioning products for initial launch and (3) monitoring and enhancing performance post launch. You will be the product expert for all things within your category and will set the vision and roadmap for category growth, taking into account current item performance, competitive offerings and new research and innovation in the space. You will be responsible for performance and driving growth to hit our ambitious product goals, including revenue, AOV, and take rate.
What is the Factor ethos?
Since this new venture will be launched under the Factor name, it is important to understand the positioning of the Factor brand. We believe that health and wellness starts with food and what you put into your body. Our goal is to help our customers achieve their health and wellness goals. We focus on being physically fit and healthy with nutritious, purposeful eating. We want to help real people achieve real results without sacrificing time and energy trying to sort through the overwhelming amount of information.
You will...
Keep the customer at the center of everything you do
Set the vision and long term product innovation roadmap 1-2 years out
Be the domain expert, tapping into industry research, trying competitive products and gathering insights to shape our decision-making for the category.
Stay on top of key industry trends, competitive product and customer feedback and sentiments
Coordinate and oversee new product launches across categories, ensuring cohesive packaging, messaging, and go to market
Partner closely with product marketing to build awareness and customer education around new product launches
Develop and implement a strategy and framework for product stage gate reviews across all categories including but not limited to milestones, approval processes, and launch activities.
Prioritize category initiatives to coordinate efforts and maximize impact to the Factor business.
Monitor performance metrics daily to understand areas of opportunity to guide portfolio assortment, marketing activities, and current and future product development
You are…
Data-driven to the core and leverage data to make key business decisions.
Customer-centric - you look at data through the lens of the customer to determine what they need and how to deliver it to them
Detail-oriented – You possess strong organizational skills and demonstrate a methodical approach to your work, documenting new processes.
A project manager - You have excellent project management skills leading groups, as well as a demonstrated ability to meet deadlines and complete deliverables on time.
Organized - you are able to keep multiple projects and workflows going simultaneously, keeping track of all key milestones and tasks due to your strong organization skills.
A critical thinker – You use logic to identify opportunities, evaluate alternatives, and present critical information to solve complex problems.
Highly collaborative - You enjoy working collaboratively with cross-functional teams to get things done.
Entrepreneurial - You are intellectually curious and a self-starter, always looking to learn more and try new things. You're eager to take on new projects without knowing exactly what you will uncover.
At a minimum, you have...
Bachelor degree in Business Administration, Product Development, Product Strategy or other relevant field of study.
Minimum of 5 years of relevant experience with a background in product management, product marketing or strategic sourcing across food/food tech or CPG industries.
Fluent in Microsoft Office applications and Google Suite applications (especially sheets & slides).
Ability to manage multiple cross-functional stakeholders as well as direct reports.
Success in collaborating with cross-functional teams
Travel: <20%
You'll get…
Competitive Salary
Generous parental leave of 16 weeks & Generous PTO policy
75% discount for HelloFresh (as well as other product initiatives)
Access to Employee Resource Groups
Collaborative, dynamic work environment within a fast-paced, mission-driven company