Area Manager I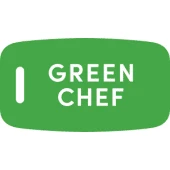 Green Chef
Sales & Business Development
Irving, TX, USA
Posted on Wednesday, November 1, 2023
Area Manager, Irving TX
Job Description:
You will ...
Respectfully communicate with all employees and leads.
Provide coaching and development to shift hourly associates.
Provide all employees with necessary tools, proper training and corrective direction.
Report information and update managers throughout every shift with knowledge of that day's production.
Resolve employee issues through appropriate problem resolution.
Check and respond to emails in a timely manner.
Balance quality, productivity, cost, safety and morale to achieve positive results in all areas.
Work to continuously improve processes.
Manage departmental performance measures, including visual controls and provides regular progress reports to Associate Production Manager/Manager during the shift.
Submit paperwork at the end of the shift.
Conduct daily shift meetings and safety meetings with employees.
Conduct interviews for nonexempt shifts within the department.
Perform accident investigations.
Manage department priorities as situations arise.
Track absenteeism and timekeeping daily.
Perform accident investigations and notify management as appropriate
You are...
Leadership: Able to train and develop a large group of employees and manage multiple production lines
A problem solver
Results Driven
Able speak to employees with tact and diplomacy
Able to multitask: tracking/monitoring production and maintaining productivity
Computer literate to input information into the computer
Able to take direction and relay information to employees
Comfortability in being exposed to cool and/or cold environment (10º - 40º)
At a minimum, you have...
Required: High School Diploma or GED or related work experience
Preferred: At least 1-3 years of supervisory experience in a production environment
You'll get…
Competitive Salary & 401K company match that vests immediately upon participation
Generous parental leave of 16 weeks & PTO policy
$0 monthly premium and other flexible health plans effective first day of employment
75% discount on your subscription to HelloFresh (as well as other product initiatives)
Snacks, coffee & catered meals
Company sponsored outings & Employee Resource Groups
Collaborative, dynamic work environment within a fast-paced, mission-driven company
It is the policy of HelloFresh not to discriminate against any employee or applicant for employment because of race, color, religion, sex, sexual orientation, gender identity, national origin, age, marital status, genetic information, disability or because he or she is a protected veteran.