Associate Director Quality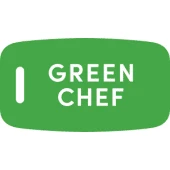 Green Chef
Quality Assurance
Grand Prairie, TX, USA · Irving, TX, USA · Phoenix, AZ, USA
Posted on Tuesday, October 31, 2023
As the Regional Head of Quality (East or West), you will deliver strategic and tactical product quality leadership across the HelloFresh network. With the support of other food safety & quality (FSQ) leaders, you will work closely with HelloFresh sites and work toward continuous improvement of quality programs & systems.
You will ...
Lead the quality teams at 3-5 nationwide HF sites (~300 people). Teams include site leads (Sr Manager or Manager level) through temps. These teams are responsible for receiving inspection and management and executing kit & box audits.
Manage change intentionally, effectively, and with excellent and transparent communication. Bring your team and stakeholders along for the journey.
Support transformational change within our DC quality teams, including challenging current business practices, working cross functionally to drive business wide improvements, and updating our quality objectives and execution to meet the changing needs of the business.
Manage product quality at each distribution center to ensure optimal customer experience.
Support the regional standardization of quality processes at distribution centers.
Evaluate real time internal audit data and customer feedback to determine root causes and establish corrective actions to improve product quality.
Partner with our Continuous Improvement team to build and execute data driven process changes, designed to improve quality rates.
Own the minutes/box KPI for your DC quality teams.
In partnership with Supplier Quality, collect distribution center level feedback to continuously improve the quality of incoming ingredients.
Collaborate with Procurement stakeholders to track produce market ingredient quality and develop distribution level actions plans for optimal product quality.
Support the implementation of quality standards and processes during launch of new distribution centers; including staffing, team management, training, technology, risk management, and process ownership.
Support and champion the development of a consistent and always-improving field learning program for DC quality employees.
Champion the HelloFresh Culture of Quality by setting the example and making decisions that will enable assembly of safe and high quality food.
Set the example for effective collaboration & transparent communication. Use project management tools and data effectively.
You are...
Trusted Partner & Adviser: you're able to cultivate collaborative partnerships with others inside or outside the organization who can provide information, assistance, and support
Bold: you are a true entrepreneurial spirit and not afraid to take calculated risks to disrupt the status quo; you're a visionary leader that listens to your team and values their ideas
Action Oriented: you're able to prioritize organizational objectives, problem solve and quickly action solutions that improve the quality of our products
Strategic: you're a critical thinker who uses logic and data to identify alternatives, evaluate, and present approaches to solve complex problems while thinking in terms of contingency plans
Customer-focused: you understand the importance of customer experience and are able to achieve excellence in delivering the planned customer outcomes with the highest level of quality and customer experience
Results-oriented: recognizes and resolves situations that are ambiguous or challenging, focus effort on meeting or exceeding goals, and pave the way for efficiency
At a minimum, you have...
Bachelor's Degree (Masters preferred) in Food Science, Microbiology, Supply Chain, or related
8+ years of experience in Food Safety, Quality, Supply Chain, or Food Manufacturing
Well-versed in quality systems, food safety regulations, HACCP, SQF, GMPs
Efficient Microsoft Office (Excel, Word, Power Point), Google app (Gmail, drive, sheets, etc.), and Tableau capabilities
Experience leading multifunctional teams, managing organizational change and strong people development skills
Schedule: Monday-Friday (working weekends and holidays may be required) up to 50% travel. Expected to be at an HF DC and occasionally NYC office at least 3 days / week.