Manager, Quality Continuous Improvement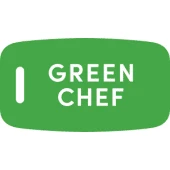 Green Chef
Quality Assurance
Multiple locations
Posted on Tuesday, October 31, 2023
As Manager, CI, you will have three primary responsibilities. (1) You will be our first phone call when boots on the ground quality support and leadership is required at any HelloFresh location. This will include serving as acting Quality Manager for a building, responsible for executing all daily quality and food safety activities. (2) Responsibility over 1-4 third party locations, dependent on location, size, and expertise required. You will be the escalation point for daily quality and food safety tasks and issues, and will be accountable for ensuring that the third party teams execute quality and food safety activities to our expectations. (3) Supporting special projects as needed.
You will…
Be expected to support extended absences for DC quality team leaders.

This requires 75% travel to be a consistent presence in the required DC.
You may be asked to actively manage, coach, develop and support the team, as if they were your own team.
You will be accountable for achieving and maintaining a <2% quality error rate on site, as well as other quality owned KPIs.
You will be responsible for investigating root causes and driving corrective actions.
You will support managing the quality MPB budget and required VTO / VER / VEH and daily adjustments.
You will represent the quality team in cross functional meetings to advocate for your teams needs and processes.
Identify & implement process improvements (maintaining network wide process consistency), and support continuous improvement projects.

Serve as Quality & CI lead for 1-4 third party sites

Be the primary quality POC for the site, regarding quality processes and requirements.
Advocate for and build processes that are as similar to our Core DCs as possible
Hold the site accountable for meeting quality metrics
Work closely and collaboratively with all internal and external stakeholders and teams
Own the quality metric data for each site and be prepared to bridge when required
Expect to travel to each site at least one time / month

Support and own CI projects, when not actively covering for a site quality leader

Own your projects from beginning to end - including discovery, data collection, development with iterative feedback, implementation, and follow up.
Set the standard for excellent communication and partnership through your projects - these projects all require heavy influencing to make progress
Advocate for the quality team's needs and ensure consistent processes network wide

Escalate issues and required support quickly
You are...
Trusted partner & adviser: you're able to cultivate collaborative partnerships with others inside or outside the organization who can provide information, assistance, and support
Bold: you are a true entrepreneurial spirit and not afraid to take calculated risks to disrupt the status quo; you're a visionary leader that listens to your team and values their ideas
Action oriented: you're able to prioritize organizational objectives, problem solve and quickly action solutions that improve the quality of our products
Strategic: you're a critical thinker who uses logic and data to identify alternatives, evaluate, and present approaches to solve complex problems while thinking in terms of contingency plans
Customer-focused: you understand the importance of customer experience and are able to achieve excellence in delivering the planned customer outcomes with the highest level of quality and customer experience
Results driven: recognizes and resolves situations that are ambiguous or challenging, focus effort on meeting or exceeding goals, and pave the way for efficiency
Professional: you assume positive intent of your partners, you treat others with respect, and you hold yourself to a high professional standard
At a minimum, you have…
Associate's degree with at least 5 years of work experience in quality assurance OR bachelor's degree with at least 2 years of relevant work experience. Both should be combined with a demonstrated track-record of accomplishments (as a quality manager preferred), and with satisfying customers in technology-driven, developing companies
SQF Practitioner certification, preferred
Preventive Controls Qualified Individual, preferred
You'll get…
Competitive Salary & 401k company match that vests immediately upon participation
Generous parental leave of 16 weeks & PTO policy
$0 monthly premium and other flexible health plans
Amazing discounts, including up to 75% off HelloFresh subscription
Advancement opportunities
Emergency child and adult care services
Collaborative, dynamic work environment within a fast-paced, mission-driven company