Director Product Management - Procurement Alliance (m/f/x)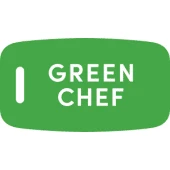 Green Chef
Product, Operations
Berlin, Germany
Posted on Tuesday, October 31, 2023
The role
As the SCM Tech Procurement Alliance, we envision a future where our customers consistently receive their boxes, filled with high-quality ingredients, sourced carefully, and delivered sustainably. We understand the value of both affordability and quality, and we strive to reduce ingredient costs without compromising on the taste and freshness of our products. Our goal is to achieve a balance where customer satisfaction proliferates, reinforcing our commitment to enriching the lives of our customers while ensuring the continued growth of HelloFresh.
In the last two years, the SCM Tech Procurement Alliance has been digitizing source-to-pay processes and establishing the tactical aspect of several tools to enable our teams to execute their tasks efficiently. The Alliance is getting ready to incorporate more data, intelligence, and insights to the decision making process with cutting edge forecasting and recommender engines.
As the Director of Product Management in Procurement, you will work with our stakeholder, product analysts, and engineering teams to guide and shape the future product development as we embark on a transformative three-year journey to optimize our cost of ingredient procurement. The digital transformation of our sourcing and contract management will enable us to digitize important data on contract lifecycle and reduce efforts to create our contracts. With advanced pricing intelligence and centralized ingredient management, we will strengthen our contract negotiation capabilities, ensuring responsive strategies to market fluctuations and optimizing cost efficiency. In addition to ingredient costs, you will also lead our three-year vision to track the cost of goods as it travels from farm to our customers. Transparent inventory valuation and traceability from farm to customer delivery will be central to our strategy to optimize our costs.
What you'll do
Build a high-performing team of product managers, fostering collaboration, growth, and a culture of innovation. Provide guidance and support to ensure the successful value delivery.
Envision how our contract, supplier, ingredient, and inventory master data should look like and utilized to improve key metrics such as cost of ingredients, free cash flow, customer complaints, and customer satisfaction.
Discover business cases/initiatives that will contribute to the product vision, and prioritize these initiatives by identifying the opportunity sizes associated with each initiative
Define what capabilities will be needed to deliver the business value and how we will measure success using a KPI Driver Tree. And Design the solution with UX and engineering team in an iterative way.
Deliver the designed solution by supporting the engineering teams and track how your product metrics are evolving over time.
Collaborate with your stakeholders to ensure both operationally and technologically we are aligned on the vision and moving in towards the vision in alignment.
What you'll bring
Solid experience leading multiple product teams at scale in an agile environment
Developed complex internal tools before and can skillfully connect the dots between technical initiatives and business value
Balance between analytical acumen and business understanding in collaborating with commercial stakeholders to drive insightful and robust business cases/initiatives.
Ability to apply logical and easy-to-understand frameworks to deal with complex issues and identify the right approach to reduce ambiguity around these complex issues.
Excellent verbal and written communication skills with a curious and self-starter mindset.
Passion for big data combined with a deep understanding of how data could be a driving force for building highly effective decision support systems.
Excellent educational background in Economics, Statistics, or similar quantitative field and proven track record of experience in a similar role.
What we offer
Comprehensive relocation assistance to move to Berlin plus visa application support
Healthy discount on weekly HelloFresh boxes
Annual learning and development budget to attend conferences or purchase educational resources plus access to the HelloFresh Academy
Subsidised childcare with a professional nannying agency
Free access to Headspace, biweekly in-house yoga classes
A diverse and vibrant international environment of 70+ different nationalities
Additional perks include: Free crash course in German, compensation for advanced external German classes, discounts for our neighbouring gym & Urban Sports Club as well as access to a new onsite gym,

company events and parties

, discount on our Convini vending machines
The chance to have a significant impact on one of the fastest-growing technology companies in Europe in an exciting growth phase
Are you up for the challenge?
Please submit your complete application below including your salary expectations and earliest starting date.
After submitting an application our team will review this and get back to you within 5 business days.
For insight into our interview process take a look at our recent post here.
#PRODUCT