Associate Director, Quality Continuous Improvement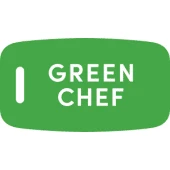 Green Chef
Quality Assurance
Multiple locations
Posted on Tuesday, October 31, 2023
As the Associate Director of Quality Continuous Improvement, you will deliver strategic and tactical product quality leadership across the HelloFresh network. With the support of other food safety & quality (FSQ) leaders, you will work closely with HelloFresh sites to identify and drive continuous improvement of quality programs & systems.
You will ...
Lead a team of quality continuous improvement managers focused on improving processes across the supply chain that improve the quality of our product for our customer. This includes but is not limited to: Supplier Quality, Menu Planning, Inbound Inspection, Product Handling, Production, Logistics and Packaging.
Support distribution center quality team in tool enhancements, data capture, standardization and process improvement.
Own and drive quality continuous improvement roadmap and work with cross functional stakeholders to communicate improvements effectively. Send out timely updates on project statuses and present roadmap in various venues including weekly steerco meetings and quarterly reviews.
Lead cross-functional defect reduction projects to improve individual SKU performance. Manage list of projects and due dates across all commodity groups: produce, protein and grocery/dairy.
Design and test experiments to improve product performance including new SKU specifications, packaging types and handling procedures.
Standardize defect reporting and root cause/ corrective action across all brands and product lines.
Liaise with supplier quality, procurement and DC operations to streamline communications on supplier performance and change management.
Challenge yourself and the team to be one step ahead of upcoming problems, to be able to address opportunities proactively.
Champion the HelloFresh Culture of Quality by setting the example and making decisions that will enable assembly of safe and high quality food.
Set the example for effective collaboration & transparent communication. Use project management tools and data effectively.
Lead the team with a strong focus on effective coaching and development. Create a space for sharing feedback and healthy debate. Commit to the engagement tools and practices that the wider team is implementing.
You are...
Trusted Partner & Adviser: you're able to cultivate collaborative partnerships with others inside or outside the organization who can provide information, assistance, and support; you assume positive intent from all partners and set the standard for effective collaboration
Bold: you are a true entrepreneurial spirit and not afraid to take calculated risks to disrupt the status quo; you're a visionary leader that listens to your team and values their ideas
Action Oriented: you're able to prioritize organizational objectives, problem solve and quickly action solutions that improve the quality of our products
Strategic: you're a critical thinker who uses logic and data to identify alternatives, evaluate, and present approaches to solve complex problems while thinking in terms of contingency plans
Customer-focused: you understand the importance of customer experience and are able to achieve excellence in delivering the planned customer outcomes with the highest level of quality and customer experience
Results-oriented: recognizes and resolves situations that are ambiguous or challenging, focus effort on meeting or exceeding goals, and pave the way for efficiency
At a minimum, you have...
Bachelor's Degree (Masters preferred) in Food Science, Industrial Engineering, Supply Chain, or related
7+ years of experience in Food Safety, Quality, Supply Chain, Continuous Improvement/Operations or Food Manufacturing
Well-versed in quality systems, Six Sigma, Lean, PDCA, etc
Efficient Microsoft Office (Excel, Word, Power Point), Google app (Gmail, drive, sheets, etc.), and Tableau capabilities
Experience leading multifunctional teams, managing organizational change and strong people development skills
Schedule: Monday-Friday (working weekends and holidays may be required) up to 50% travel. Expected to be at an HF DC at least 3 days / week.