Associate Director of Enterprise IT, North America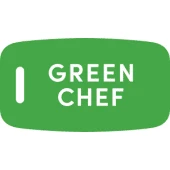 Green Chef
IT
New York, NY, USA
Posted on Tuesday, October 31, 2023
About the Role
We are looking for an Associate Director of IT, who will be responsible for leading the North American team through the next stages of their growth. Your portfolio will extend across the US and Canada and include all Distribution Centres, Logistics Hubs and Corporate Offices that are home to more than eight thousand employees and counting.
You will ensure alignment of all IT aspects at these sites in accordance with a globally unified approach. We are looking for a self-motivated and communicative person who thrives in a fast paced environment with constant change and wants to be part of one of the most rapidly growing food companies in the world.
Reporting to the Associate Director of Enterprise IT, you will be an integral part of our IT posture that has leadership backing and a strong network of peers to support and guide you as you traverse our Enterprise, Operations, SaaS and IT Security pillars.
You will:
Define and deliver a vision for IT in North America

Act as a trusted advisor to the organization, facilitating well-informed decision making and strategic development.

Nurture and manage two established IT Teams as one cohesive IT function and build a collaborative relationship with Operations Technology (Field IT and Infrastructure.)

Lead, mentor and develop team members to drive positive change that is aligned with organizational vision and goals.

Manage all risk, auditing, compliance and information security partnerships for North America.

Work closely with the FP&A team to manage a combined CAPEX/OPEX budget in excess of $20M and optimize cost savings wherever possible.

Evaluate new products and services against the existing technology stack to align with the business needs, and maintain vendor relationships.

Be responsible for delivering all IT Projects within the region.

Set and achieve OKRs through strategically aligned global and local initiatives. You will be a key contributor to our yearly planning process.
At a minimum, you have:
Bachelor's degree in Information Technology, Computer Science, Information Systems, or a related field, or equivalent experience

10 years of experience working in the IT sector, with 5 or more years in a Senior Leadership Role

Strong critical thinking and decision-making skills

Strong communication skills and the ability to work successfully in flexible team structures around the world

Ability to work with stakeholders at all levels of the organization and explain complex problems, and your proposed solutions, by tailoring the information and language used to suit the audience

Excellent project management skills and a strong ability to prioritize. Ideally you have experience in leading and managing medium to large IT projects and rolling out IT infrastructures across various technologies

Excellent working knowledge of computer systems, security, network and systems administration, databases and warehouse technologies

Advanced knowledge and hands on experience with IT Operations best practices and Service Delivery/Management frameworks

IT Certifications (ITIL, CCNA, CompTIA, etc.) are not essential but are desirable
You'll get …
Competitive Salary & 401k company match that vests immediately upon participation
Generous parental leave of 16 weeks & PTO policy
$0 monthly premium and other flexible health plans effective first day of employment
75% discount on your subscription to HelloFresh (as well as other product initiatives)
Snacks, cold brew on tap & monthly catered lunches
Company sponsored outings & Employee Resource Groups
Collaborative, dynamic work environment within a fast-paced, mission-driven company
Salary

Position is eligible to participate, contingent on Supervisory Board Approval, in HelloFresh's equity program
Remote Pay Range: $112,000- $145,000 USD