Area Manager 1, Production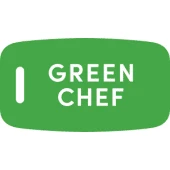 Green Chef
Sales & Business Development
Goodyear, AZ, USA
Posted on Tuesday, October 31, 2023
Job Description:
Factor_ a brand of HelloFresh is seeking a Production Supervisor. As Production Supervisor, you will impact all aspects of production and will cultivate a culture that is second to none. You will be hands-on and immerse yourself in the trenches to optimize productivity, promote growth, spark innovation, and incite change from within.
You will ...
Respectfully communicate with all employees and leads.
Provide coaching and development to shift hourly associates.
Provide all employees with necessary tools, proper training and corrective direction.
Report information and update managers throughout every shift with knowledge of that day's production.
Resolve employee issues through appropriate problem resolution.
Check and respond to emails in a timely manner.
Balance quality, productivity, cost, safety and morale to achieve positive results in all areas.
Work to continuously improve processes.
Manage departmental performance measures, including visual controls and provide regular progress reports to Associate Production Manager/Manager during the shift.
Submit paperwork at the end of the shift.
Manage department priorities as situations arise.
Attend to other duties as assigned by management
You are...
A leader: Able to train and develop a large group of employees and manage multiple production lines
A problem solver
Results Driven
Able speak to employees with tact and diplomacy
Able to multitask: tracking/monitoring production and maintaining productivity
Computer literate to input information into the computer
Able to take direction and relay information to employees
Comfortability in being exposed to cool and/or cold environment (10º - 40º)
At a minimum, you have...
Required: High School Diploma or GED or related work experience
Preferred: At least 1-3 years of supervisory experience in a production environment