Delivery Station Supervisor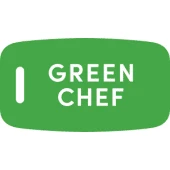 Green Chef
People & HR, Operations
Kent, WA, USA
Posted on Saturday, October 28, 2023
Delivery Station Supervisor
Shift: Sunday-Wednesday 1am-11am
Come see what's cookin' at HelloFresh!
At HelloFresh, we want to revolutionize the way we eat by making it more convenient and exciting to cook meals from scratch. We have offices all over the world and we deliver delicious meals to millions of people.
We are the industry leader in meal-kit subscription services and we're growing all the time. We have distinct meal-kit services that cater to everyone with the most menu variety in the market, which allows us to reach an incredibly wide population of people.
The HelloFresh team is diverse, high-performing, and international, and our work environment is an inspiring space where you can thrive as a result.
Delivery Station Supervisor (Sortation) Job Description:
The Delivery Station Supervisor will provide on-shift leadership and will oversee the logistics package sort operation. You will manage all Hub activities and volume, including the unloading, sorting, and allocation of freight for drivers. Safe operations of the Hub are of the utmost importance and you will be responsible for leading up to 20 Associates at any one time and providing coverage for the Logistics Hub Manager when they are not onsite. The Delivery Station Supervisor will lead and cultivate a functional working relationship with all levels of personnel throughout the organization.
You will...
Manage a team of Warehouse Associates, along with directing contingent workforce to meet quality and safety standards, achieve performance metrics, and accomplish incoming volume bound for the correct destination
Use HelloFresh tech and systems to make operational decisions and ensure a culture of safety for operations inside facilities and over the road
Report to the Logistics Hub Manager to support operational scaling and communicate delays or any issues while quickly analyzing and prioritizing work to prevent failures
Conduct team huddles, to maintain engagement and an open line of communication with employees
Perform some dispatching functions for drivers and provide coverage for the Logistics Hub Manager on nightshift, weekends, and holidays
Monitor and evaluate the safety, cost, quality, and other agreed indicators
Ensure the security of all HelloFresh assets (hub facilities, vehicles, inventory)Build an inclusive workplace culture and relationships with all staff, delivering on retention goals
Operate a lean facility by making recommendations to improve and implement new processes
On rare occasions, transport delayed package deliveries to customers, move vans in and out of the building, and transport vehicles to and from the repair shop.
Employees are expected to perform related responsibilities assigned by management, which may be added or revised based on business and operational needs, with or without advance notice
Hard-working, driven, and the ability to work and make decisions independently
Ability to collaborate cross-functionally with other supervisors to coordinate activities



You are...
Inclusive in your approach to engage staff and bring out the best performance in a team
A conveyer of clear vision, setting direction and goals, and driving team understanding during daily/weekly stand-ups and leadership reviews
Sound in data-driven decisions that express originality and an enterprising mindset
Collaborative - enjoys working with different teams to gather inputs
A connector of complex problems at all levels through excellent written and verbal skills
You have...
High school diploma or equivalent Preferably 2+ years' experience managing operations for fulfillment, supply chain, logistics, or transportation companies
Must be at least 22 years old and legally authorized to work in the US and possess and maintain a valid driver's license
Must be able to pass all pre-employment screens (including drug, MVR, background, and criminal checks)Availability to support night shift hours starting between 11:30 pm-2 am - until the job is complete (4-day work week shift) or day shift hours (4-day shift week or 5-day shift week based on local need) and may include a weekend-day designated between Sunday-Saturday and general availability with shifts
.Proficiency in manipulating data and reporting. Meet schedules/timelines and organize your own work. Can reliably work alternative and flexible work schedules including nights, Sundays, and Holidays Leadership experience motivating and encouraging others Basic proficiency in manipulating data and reporting
This position's essential functions demand the performance of the following physical requirements with or without reasonable accommodation:
Can lift/move up to 50 lbs and participate in physical job activities such as standing, walking, and crouching daily. Can work in an environment that may be hot, cold, and noisy.
You'll get…
Competitive Salary & 401k company match that vests immediately upon participation $0 monthly premium and other flexible health plans effective first day of employment
Generous parental leave of 16 weeks & PTO policy 75% discount on your subscription to HelloFresh (as well as other product initiatives) Collaborative, dynamic work environment within a fast-paced, mission-driven company
It is the policy of HelloFresh not to discriminate against any employee or applicant for employment because of race, color, religion, sex (including pregnancy), sexual orientation, gender identity, national origin, age, marital status, genetic information, disability because they are a protected veteran, or any other protected classification under federal, state, or local law.