Ops Trainer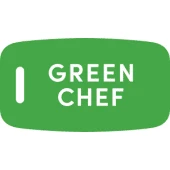 Green Chef
Operations
Swedesboro, NJ, USA
Posted on Friday, October 27, 2023
Do you enjoy facilitating and implementing data driven training solutions that will directly contribute to organizational growth and strategy alignment across a large, diverse, and geographically dispersed workforce? The Ops Training Team is seeking a Trainer to join our growing organization. This role will work as a liaison between training and operations to ensure that Distribution Center (DC) training needs are being addressed with impactful and measurable solutions.
Summary
Reporting to the Ops Training Manager, the Trainer will be responsible for overseeing daily training operational activities within the DC which includes the following: assist in managing training requests received from the business, facilitate classroom and on-the-job training, and conduct one-on-one coaching sessions with DC associates to support their development. This role will work side by side with cross-functional teams within the DC to help implement training products and support in process improvements. A successful candidate in this role will thrive in an ambiguous, fast-paced, high-growth environment, enjoys problem solving, and will have a passion around training and developing others.
PAY RATE: $22
SCHEDULE: Sun-Wed 11:30am-10p & Wed-Sat 6a-4:30pm
Job Description:
You will...
Must have experience in Training Powered Industrial Equipment to the latest OSHA standards

Promote food safety, quality, and a safety-first culture through training and development activities within the DC

Train, Cross-Train or Re-Train Training Ambassadors, Associates, and Frontline Leaders using network standard training methods such as classroom, On-the-Job (OJT), and Powered Industrial Equipment (PIT) practical training

Assist the Training Specialist in monitoring the training request intake system to help schedule training within the DC to accommodate incoming training requests

Help support internal change management processes for new training products or process improvement initiatives

Continuously observe and provide feedback to Training Ambassadors and new associates to support their growth and development within the organization

Support training coordination efforts which include scheduling training and recording training completion

Share and exchange best practices with other Trainers and Training Ambassadors within the DC

Work with multiple leaders to calmly and effectively communicate or escalate issues through the proper channels for resolution

Conduct Tours of the DC for new associates and frontline leaders

Create a positive team dynamic that encourages frontline leaders and associates to ask questions, provide feedback, adapt to the ever-changing business, and stay focused on the customer experience
You Have..
Scheduling Flexibility (days, nights, weekends, holidays) to support business need

Ability to read and write in English

Basic Mathematics Skills

Experience using the Google Business Suite

Proficient in basic computer and tablet skills including email

Training in Powered Industrial Equipment to the latest OSHA standards preferred but not required
You'll get..
Competitive Pay & 401k company match that vests immediately upon participation

$0 monthly premium and other flexible health plans

Amazing discounts, including up to 75% off HelloFresh subscription

Flexible shift scheduling & advancement opportunities

Emergency child and adult care services

Collaborative, dynamic work environment within a fast-paced, mission-driven company
Other Duties
Please note this job description is not designed to cover or contain a comprehensive listing of activities, duties or responsibilities that are required of the employee for this job. Duties, responsibilities and activities may change or be supplemented at any time with or without notice.