Sr. Manager Culinary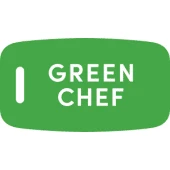 Green Chef
Burr Ridge, IL, USA
Posted on Thursday, October 26, 2023
Job Description:
Factor_ a brand of HelloFresh is seeking a culinary expert to help lead our culinary Op's team and help support our R&D team in the creation, iteration and improvement of our innovative prepared meals. This expert will delight our loyal customers' taste buds, provide optimal nutrition to elevate their performance, and be able to produce these meals in large volumes that maintain integrity and presentation before, during and after transit. This role will also oversee the financial success of Factor through hitting food cost and labor cost metrics, and always looking for innovative ways to streamline efficiency in daily production. This expert will train and share their knowledge of culinary excellence and experience with the team of Factor chefs and culinary team.
You will be responsible for …
Meal / Product Development
Working directly with our Chef team, Culinary Director, VP of Operations, Menu Team, Growth & Strategy Team and Registered Dietitians to help develop new and innovative product lines and product development strategies that meet our nutritional guidelines
Support the designing of new meals and complementary add-on product lines, hitting on nutrition, cost parameters, labor efficiency and scalability.
Support the development of recipes and weekly rotating menus by utilizing your knowledge of nutrition principles, food production methods, seasonal ingredients and procurement, etc. These recipes and menus:
■ Can easily be produced in large-scale consistently and with high-quality
■ Must travel and present well when delivered to customers via our shipping partners across the country
■ Be optimized for taste and include a nice profit margin
Utilize market data, seasonal ingredients, customer trends and feedback to continuously evolve and improve our meals and the process by which we develop them. Continuous improvement of our products is a must.
Actively participate in weekly R&D meetings and tastings with executive team
Actively participate in weekly innovation meetings and tastings with the executive team
Scheduling/Training/Staffing
Support in coordinating kitchen production schedule across two facilities
Support in coordinating staffing schedules across two facilities
Responsible for kitchen labor and food costs across 2 facilities
Assist in the training and development of both hourly & salary kitchen staff
Assist in the development of chef training program for both Operations and R&D
Quality Assurance and Supervision
Partner with kitchen management and staff to implement new recipes as well as make improvements to existing recipes (e.g. proper production techniques for all meals)
Ensure all finished food products meet specifications
Procurement / Organization
Work with our procurement team to ensure the highest quality ingredients are used while minimizing food costs
Address and eliminate product quality issues/customer complaints arising from problems originating with production of meals.
Communication
Collaborate with Registered Dieticians to balance Menu offerings
Work with Production Supervisors to ensure meal accuracy of finished cooked products

Weights, sauces, garnishes

Participating in Recipe meetings to communicate yield loss, scaling adjustments, and nutrition label accuracy
You are…
You are a self-starter, take initiative and get stuff done with a high degree of excellence
You are skilled at planning, organizing, prioritizing, and executing projects and activities
You are open-minded and always interested in learning new and better ways of doing things
You believe that things can ALWAYS be improved
You are passionate about helping people achieve their goals and improve themselves
At a minimum, you have…
BS degree in Culinary Science or similar qualifications
6+ years of experience creating recipes and/or running a commissary or large restaurant / banquet / catering
Knowledge of USDA/FDA guidelines
A strong understanding of dietary lifestyles including but not limited to paleo, ketogenic, plant-based, low/slow carb, etc.