Senior Manager Launch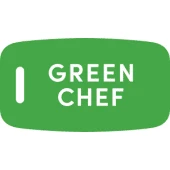 Green Chef
Newark, NJ, USA · Irving, TX, USA · Phoenix, AZ, USA
Posted on Thursday, October 26, 2023
Senior Manager of Operational Excellence
At HelloFresh, we want to revolutionize the way we eat by making it more convenient and exciting to cook meals from scratch. We have offices all over the world and we deliver delicious meals to millions of people.
We are the industry leader in meal-kit subscription services and we're growing all the time. We have distinct meal-kit services that cater to everyone with the most menu variety in the market, which allows us to reach an incredibly wide population of people.
The HelloFresh team is diverse, high-performing, and international, and our work environment is an inspiring space where you can thrive as a result.
Summary/Objective:
As the Senior Manager, Operational Excellence, you will drive OpEx capability development programs for the company and partner with functional leaders to define and execute improvement initiatives across the entire HelloFresh US operations. This individual will coordinate with local Distribution Center and Central teams to drive improved performance in Quality, Service, and Efficiency. In addition to general knowledge of Operational Excellence techniques, the Senior Manager, Operational Excellence should also have subject matter expertise in one or more specific areas of operations.
The Senior Manager, Operational Excellence identifies key opportunities and gaps in the core business processes; aligns resources to these priorities; ensures appropriate charters and quality improvement methodologies, tools and techniques are being leveraged to drive improvements; and continues to be an advocate for future operational improvements by partnering with and challenging the business and leadership in system thinking and new ideas.
Essential Functions
Responsible for development and implementation of HF Operations Strategic projects including Continuous Improvement, Change Management, cost optimization, and Operational Excellence Training.
Assist in leading large scale and complex improvement projects within operations or across facilities and effectively coordinate these programs with the project teams.
Assure that practices promoting continuous improvement are adopted by the organization to drive improvements in morale, quality, delivery and cost.
Project leadership includes: identifying opportunities; defining and financially justifying projects; negotiating resources; launching project teams; using good project management to manage team activities; training and coaching of Lean resources assigned to the team; leading teams to execute projects with problem solving methodology; tracking project status and results; anticipating and removing project barriers; and developing team members.
Ensure projects are integrated and aligned with other business activities, improvement projects and business strategy and coordinated with the appropriate project/process owners to accomplish the project goals (whenever possible).
Communicate best practices and key learning's across the organization.
Support the company's commitment to employee engagement, critical thinking and innovation
Utilizes continuous improvement tools and methodology to conduct root cause analysis
Leads risk identification and risk mitigating planning
You lead change management planning and execution for projects. Ensures effective, accurate, and timely communication of project information to meet the needs of identified partners.
Utilizes negotiation, facilitation, meeting management, and conflict resolution skills to enhance cross-functional team performance.
Facilitates project post-mortems with all key partners and identify key areas for process improvements
Manage a small team of direct reports. Influence a large team of indirect reports including associates, managers, and leaders across the US.
Ability to travel up to 75% of the time.
May perform other duties as assigned.
Competencies
Leadership
Time Management
Respectful Coaching Techniques
Thoroughness
Performance Management of team members
Detail Oriented and Results Driven
Conflict Resolution
Cross functional collaboration
Selection and Interviewing skills
Required Education and Experience
Bachelor's degree or related management work experience.
At least 5 years of work experience in a production environment
Six Sigma / Lean Certification
Preferred Education and Experience
Master's degree.
At least 7 years of work experience in a production environment, specifically targeted towards Continuous Improvement related work