Class A CDL/Warehouse Spotter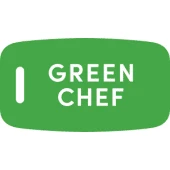 Green Chef
Aurora, IL, USA
Posted on Thursday, October 26, 2023
Pay: $33.00 hour
Available Shifts:
SUN - WED 4A-4P
SUN - WED 4P-4A
MON 4A-4P, THUR - SAT 4A-4P
MON 4P-4A, THUR - SAT 4P-4
Job Description
Factor_ is seeking a dependable and organized Class A truck driver who possesses a great deal of physical and mental stamina and can consistently ensure safe and accurate deliveries. Must be detail-oriented and efficient. However, 60-75% will be expected to perform forklift operations and assist with general warehouse duties during periods of downtime.

You will…
Operate lift trucks or hand trucks to convey, move or hoist materials to proper departments or areas in a safe and timely manner.
Operate day cab tractor to spot trailers in and out of docks safely and efficiently
Process received goods and supplies to be used in or to aid in the production/storage of goods destined for sale to our customer base.
Ensure the accuracy, quality, and safety of received goods by following the company's defined procedures to inspect both the truck and materials
Report defective materials or questionable conditions to the department supervisor.
Assist in the shipping and warehouse areas as needed
Report food safety and quality problems to personnel with authority to initiate action
Enforce and follow all safety, GMP and SQF policies/procedures.
Shrink wraps pallets either manually or utilizing automation in preparation of shipment.
Fully understand how to operate and safely drive your assigned delivery vehicle
Drive trucks with a Gross Vehicle Weight (GVW) over 26,000 lbs.
Pull a towed weight exceeding 10,000 lbs.
Ensure the trailer hitch is properly and securely attached to the tractor unit
Transport goods, materials, etc. from the place of origin to assigned destination
Pick-up loads and organizes goods in an ordered, logical manner
Ensure contents are properly secured inside of the truck to prevent breakage or damage
Safely and efficiently handle and unload goods at selected destinations
Obtain signatures or warehouse scans to confirm and complete deliveries
Occasional touch-freight required - load and unload product using equipment such as forklifts, pallet jacks, and electric pallet jacks.
Stay on a predetermined route and ensure timely deliveries
Communicate with dispatch as needed
Confirm contents of each shipment load matches the manifest document
Perform inspections of your vehicle prior to and following each trip
Check weather conditions and road reports before departure
Always ensure your vehicle is kept clean
Maintain and service vehicles as needed (refuel, change oil, tire pressure, repairs, etc.)
Notify managers of any major maintenance or delivery issues encountered
Follow delivery schedule and rest at appropriate times
Maintain detailed driving and delivery logs
Track and report working hours
Adhere to company rules and regulations
Obey all applicable traffic laws and drive according to the weather/road conditions
Comply with ICC and DOT regulations
Make safety a priority at all times
Operation of computer/ internal freight monitoring systems required
Any and all additional duties assigned by management
You are...
Alert, focused, and detail-oriented
Physically and mentally fit
An innate sense of direction
Disciplined, dependable, and resourceful
High level of composure and good stress management
Available for around the clock shifts to accommodate freight movements
At a minimum, you have…
High school diploma or GED equivalent preferred
Valid Class A driver's license required
2+ years proven and verifiable experience with tractor-trailer driving required
Skilled at driving large vehicles
Comfortable maneuvering and parking a tractor-trailer
Able to operate an electric lift, hand trucks, pallet jacks, etc.
Proficient using GPS and other routing systems
Forklift experience (required)
Physical Demands:
Ability to walk, bend, squat, climb, reach, and kneel
Ability to lift/push/pull up to 50 pounds
Experience in material handling
Sedentary work; involves sitting most of the time
Occasional movement around the office may be necessary
Regular work with computers, including keyboards and screens
Regular use of mobile devices, including smartphones and tablets
Working Conditions:
Able to work in cold temperatures and refrigerated environments (35 degrees Fahrenheit)
This job description is not designed to cover or contain a comprehensive listing of activities, duties or responsibilities that are required for this job. Duties, responsibilities and activities may change at any time with or without notice.
It is the policy of HelloFresh/Factor not to discriminate against any employee or applicant for employment because of race, color, religion, sex (including pregnancy), sexual orientation, gender identity, national origin, age, marital status, genetic information, disability, because they are a protected veteran, or any other protected classification under federal, state, or local law.