Senior Security Specialist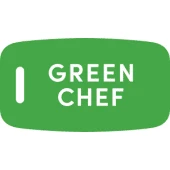 Green Chef
Burr Ridge, IL, USA
Posted on Tuesday, October 24, 2023
Senior Security Specialist - Fulfillment Center
Factor_ a brand of HelloFresh is seeking a Senior Security Specialist. At HelloFresh, we want to revolutionize the way we eat by making it more convenient and exciting to cook meals from scratch. We have offices all over the world and we deliver delicious meals to millions of people. We are the industry leader in meal-kit subscription services and we're growing all the time. We have distinct meal-kit services that cater to everyone with the most menu variety in the market, which allows us to reach an incredibly wide population of people.
The HelloFresh team is diverse, high-performing, and international, and our work environment is an inspiring space where you can thrive as a result.
HelloFresh is looking to add a Sr. Asset Protection Specialist to our team within our Asset Protection team! As an Asset Protection Sr Specialist, you will join forces with the Site Asset Protection Manager to head up asset protection & security initiatives! You will be on the front lines of monitoring, directing, and assisting daily operations, and immerse yourself in the trenches to promote HelloFresh's vision, inspire change, and raise the bar on security performance!
You will…
Monitor cameras and access controls within the building; provide feedback to AP manager and frontline management teams.
Respond to and resolve emergency escalations by managing the emergency action plan, and other safety and security standards.
Identify In progress incidents leveraging technology, reporting, and audits within AP standards and process.
Respond to incidents and submit appropriate documentation for all incidents following AP policy and procedures.
Provide service and a working experience that meets the needs of the team members and management teams
Demonstrate a culture of ethical conduct, safety, and compliance
Work with integrity and professionalism in a customer service environment
Manage site teams during incidents and provide escalation support to senior leaders
Use continuous improvement principles to identify ways to improve our processes and results
Effectively listen, build rapport and communicate at all levels; are confident sharing ideas and trends
Recognize and resolve situations that are ambiguous or challenging, focus effort on meeting or exceeding goals, and pave the way for efficiency.
Identify the system component that is causing the error, as well as the options available for resolving it and completing the task.
Preferred requirements:
Associate degree or equivalent in criminal justice or similar field
Must be at least 21 years of age or older
2-3 years of Asset Protection /Loss Prevention field experience, military, law enforcement, supply chain operations or related field.
Welcoming and helpful attitude toward visitors and other team members
Ability to learn and adapt to current technology needs
Effective communication skills
Work both independently and working in teams
Proficiency in Google apps (Gmail, drive, sheets, etc.)
At HelloFresh, you'll get a competitive Salary & 401k company match that vests immediately upon participation, generous parental leave of 16 weeks & PTO policy, as well as paid holidays off, $0 monthly premium and other flexible health plans, amazing discounts, including up to 75% off HelloFresh subscription, and emergency child and adult care services. It is the policy of HelloFresh not to discriminate against any employee or applicant for employment because of race, color, religion, sex, sexual orientation, gender identity, national origin, age, marital status, genetic information, disability or because he or she is a protected veteran.