Manager, Content Management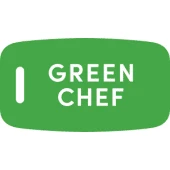 Green Chef
Boulder, CO, USA · New York, NY, USA
Posted on Tuesday, October 24, 2023
Title: Manager, Content Management
The Content Management (CM) team lead will oversee the digital product for HelloFresh US' three meal-kit brands: HelloFresh, EveryPlate, and Green Chef. This individual will serve as the gatekeeper of the customer UI/UX for over 1 million subscribers each week, managing the execution of the weekly menu deployment, as well as serving as a thought partner to strategic Product and Merchandising teams.
The Content Management Team is part of Menu Operations, which manages the end-to-end processes that bring both the digital and physical menus to life, comprising an integral function within the US Meal-Kits Product organization.
To succeed in this role, you'll need to be a natural leader ready to work in a high-impact, fast-paced environment.
You will...
Own the build, activation and audit of weekly digital menus to 1 million+ customer base using our proprietary content management application as well as G-suite tools
Establish & maintain strong internal best practices to execute effectively and efficiently, with an eye towards process scalability
Ideate, plan and launch A/B tests on menu to help determine go-forward strategy of product positioning and pricing
Manage a team of 6 individuals to execute successfully day-to-day as well as develop in their respective professional aspirations
Collaborate cross-functionally with various teams including, but not limited, to Product Management, Merchandising, Technology, Menu Planning, Editorial, Photo Studio and Culinary
You are…
Strong communicator - can navigate verbal and written collaborations across all levels with clarity, poise and maturity
Relentless prioritizer - able to effectively trade off projects & tasks, calibrated in relation to business needs and strict timelines
Process evangelist - believes standardized procedures are integral to accurate execution
Self starter - able to mold amorphous problems into actionable next steps
Agile worker - can navigate a fast paced, evolving working environment that may strain processes and bandwidth
Empathetic leader - passionate in developing junior talent
You have…
A bachelor's degree
4+ years of experience with a customer-centric and process driven role, including but not limited do supply chain, product management or management consulting
1+ years of experience managing people with an ability to drive results while leading with compassion
Advanced analytical and presentation skills including competency with G suite (Google Docs, Sheets, and Slides)
You'll get…
Competitive salary, 401k with company match that vests immediately upon participation, and company equity plan based on role

Generous PTO and parental leave of up to 16 weeks

Comprehensive health and wellness benefits with options at $0 monthly, effective first day of employment

Tuition reimbursement for continuing education

Up to 75% discount on subscriptions to HelloFresh meal plans (HelloFresh, Green Chef, Everyplate, and Factor_)

Access to 6 different Employee Resource Groups (ERGs) including those for minorities, women, veterans, parents, and LGBTQ+

Inclusive, collaborative, and dynamic work environment within a fast-paced, mission-driven company that is growing exponentially year over year