Jr. Sous Chef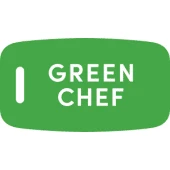 Green Chef
Mississauga, ON, Canada
Posted on Tuesday, October 24, 2023
About the Role
We are seeking a Junior Sous-Chef responsible for helping oversee the daily kitchen operations. This role will ensure that all food prepared meets the highest quality standards and follows all SOP's and company practices.
The Junior Sous Chef will assist the Executive Chef, Executive Sous Chef, and Sous Chef's in supervising food quality, production and recipe adherence. The ability to quickly and authoritatively delegate tasks to hourly kitchen personnel. Knowledge of all kitchen stations with a mentality to fill in for and/or assist cooks to ensure that the kitchen operates smoothly.
What you will be doing:
Train, coach, and develop a team of hourly kitchen employees
Maintain upkeep of the kitchen, including equipment and inventory
Ensure the kitchen operates with the highest health and safety standards, and is in alignment with federal and provincial health and safety requirements
Track and manage food storage, rotation, and quality
Balance quality, productivity, cost, safety and morale to achieve positive results in all areas
Work in all areas of the production facility, including refrigerated areas, and perform tasks ranging from receiving of ingredients and packaging, preparation of ingredients, cooking activities, plating, and order packing.
At a minimum, you have:
2+ years experience in a commissary kitchen with high-volume food preparation
Computer literate; you are comfortable with Microsoft Office / Google Suite applications (spreadsheets, slides, etc)
Ability to lead, train and develop a small group of employees and manage an active kitchen
A problem solver's mentality; you see problems as opportunities and see the benefit of doing things differently
Strong communication skills; you adjust your communication style to different audiences, relay information effectively, and speak to employees with tact and diplomacy
Ability to multitask, tracking/monitoring recipe development, maintaining efficiency, and delivering on time
No/low ego; you take direction/feedback well, and are focused on getting to the best possible outcome
Comfortable with being exposed to hot, cool and/or cold environments (0-30ºC)
What you'll get in return:
Competitive salary and health benefits

75% discount on HelloFresh or Chefs Plate weekly box subscription

High impact work to help feed thousands of families in Canada

Opportunity to learn and grow

Work with a hard-working and supportive team
Working Conditions:
It's no surprise that as a food company, we use many ingredients that may be considered common allergens (i.e. peanuts, tree nuts, milk, etc.). Whether this role is based out of our headquarters or one of our distribution centers, it is possible that you may be exposed to such allergens in this role. If you have any concerns with being exposed to any particular food ingredients, including meat, please disclose this during the hiring process.
If this sounds like you, please click the "Apply Now" button. If this role doesn't quite match what you're looking for, but you'd like to know more about joining the HelloFresh team, please visit our Jobs page to view our other vacancies. We'd love to hear from you!
#JD1003